Welcome
The BCI is delighted to announce its first BCI Australasia'Virtual' Summit, taking place on 28 & 29th July 2020 and sponsored by Dataminr.
This 'Virtual' conference will see two full days of 'free to attend' online sessions hosted by the same experts from across the region that would have presented at the physical conference. The conference theme is 'Challenging shared attitudes to build resilience ' adn will include sessions focused on Building Resilience within the Organization and Future Resilience in Practice.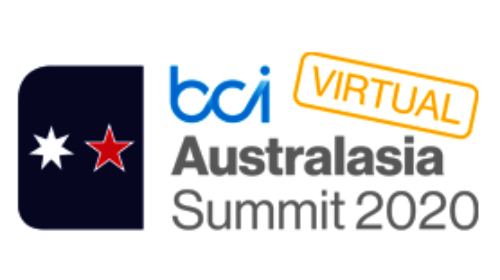 Each session will comprise of a 40-minute presentation or discussion followed by 20 mins of Q&A.
Due to COVID-19, the decision was made to change our planning from a physical event in Sydney to a virtual summit. This choice was made with the health of our attendees, exhibitors, speakers and staff in mind, and in consultation with local Chapters and the Programme Advisory Group.
With the event now free to attend and accessible from your sofa, we really hope it will benefit the whole resilience community and even more of you will be able to attend!