2021-2022 Geo-Political Risks & Threats to Business Continuity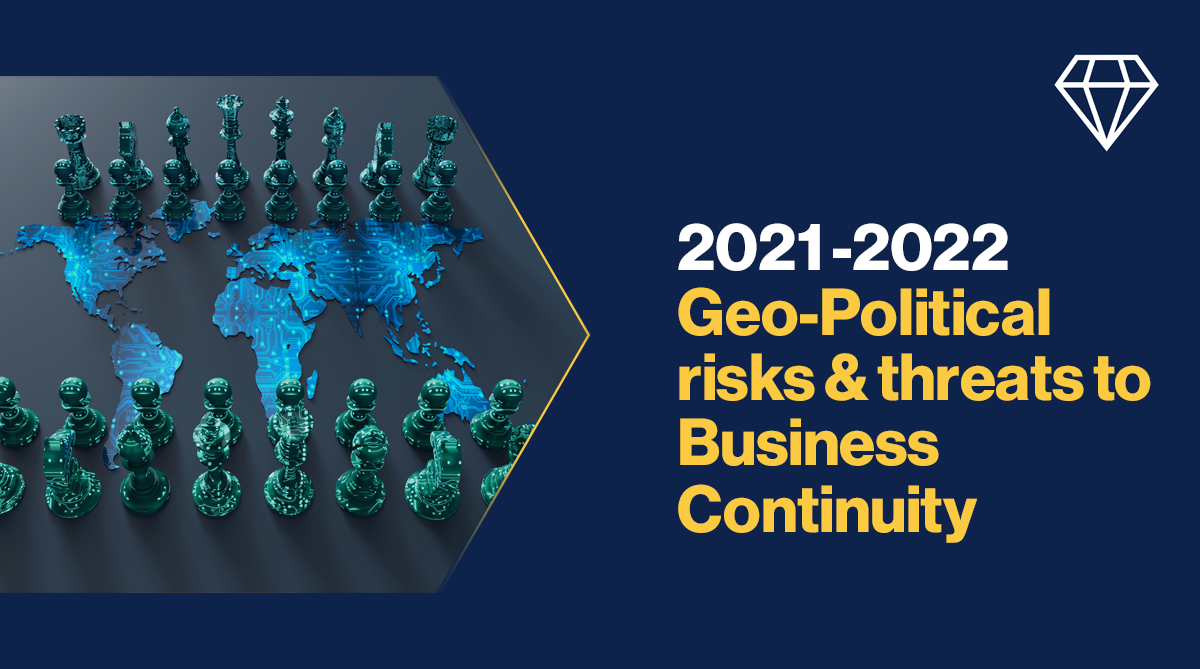 Please note that this article is exclusive to BCI Members only. If you are a Member, please login into your website profile to access the article.
Business continuity and resilience are highly susceptible to changes to the international geo-political landscape. Harmonious and peaceful political environments usually favour the prosperity and development of organizations and provide stability to societies and economies. In the last twelve months, tensions between countries have risen and different political ideologies have hindered cross-border cooperation.
Tensions between countries generate geo-political risks that can escalate to worldwide conflicts - a detrimental outcome for businesses from a financial and operational perspective. Organizations operating/doing business in areas at high risk of political tensions, will have a comprehensive Business Continuity Plan includes gradual or radical changing geo-political environment. For Business Continuity experts – especially those operating in these areas – it is a top-priority to understand existing or potential threats and find resilient solutions that can keep businesses operating in even in the most extreme conditions.
This article will discuss and analyse the current geopolitical landscape, risks and threats that organizations across the globe should look out for.
About the author:

Kaga Chung, Journalist
Kaga is a journalist from Hong Kong with over ten years of experience, specialised in global trends regarding fintech, geopolitics, natural hazards and human rights issues. Before he moved to England, Kaga was the Senior Digital Content Producer of Apple Daily, one of the most influential Pan-Democratic News publishers in the Greater China Region.
More on