BCAW 2022 Blog Competition: 'New Threats and New Opportunities'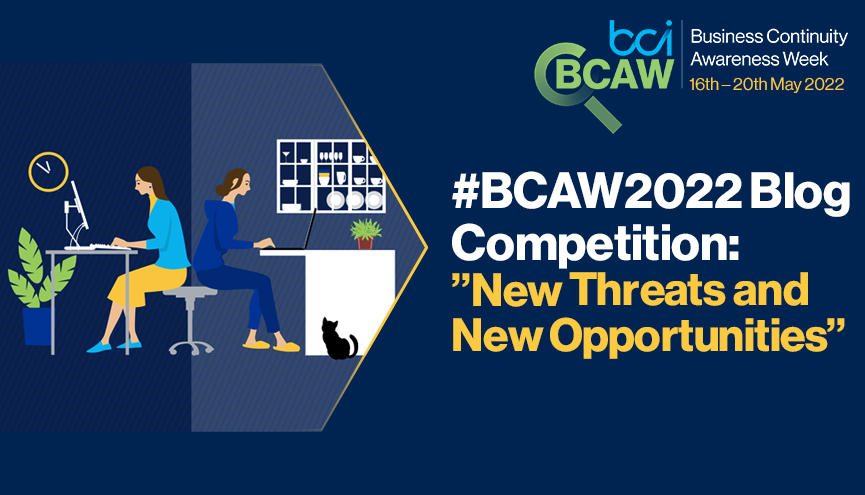 New Threats and New Opportunities
Prior to Covid, we took a very inflexible approach to embedding business continuity awareness in my organization (A hospital with approximately 7000 staff members). The approach was hierarchical and paper-based with only limited opportunities for training and exercising. The result was that people felt disengaged and therefore had little interest in business continuity. The pandemic has provided some opportunities (such as video conferencing technology and more flexible working arrangements) but equally, there are new emerging threats (both internal such as the staffing crisis, and external such as increasing cyber threats). To counter this we have launched a completely new Business Continuity Management System, but our focus has been on embedding BC by a rapid increase in training and exercising.
Two complementary solutions for the hybrid world
1. Face to face individual microsimulations
For staff who do not have regular access to a computer (or a quiet place to log on), we have introduced microsimulations which we take directly into clinical and non-clinical areas to enable staff to take part. We started with a pilot around losing access to our main clinical systems and took just 5-10 minutes for each staff member we spoke to on our wards (from admin staff to Consultants); this was presented as an immediate loss of access and staff were asked for their first actions. Where staff wasn't familiar, we used the time to deliver training. Areas are now visited on a rolling programme and knowledge and expertise have been shown to have increased. This has now been widened to other scenarios such as the need to evacuate and is proving very popular. Prior to this new approach, only a specific group of staff were involved in business continuity but now everyone can get involved which is producing some healthy rivalry between teams! We are now being contacted by departments to discuss business continuity.
2. Table Top Tuesdays
For those staff who do have regular access to a computer (either at home or in the office) we have introduced monthly online "table top Tuesdays". These are virtual sessions lasting about 50 minutes at lunchtime making them more accessible to staff. They take the format of a short introduction, a 20-minute learning session, and then a 20-minute practical exercise and have covered a broad range of topics from soft skills such as decision making in a crisis to decontamination and intruder incidents. They are interactive using a variety of tools so that participants can collaborate, ask questions in a safe environment and share their own experiences. These started as a pilot for our on-call managers and executives but have now been rolled out to all staff in a leadership role and the ultimate intention is that any staff member can join. The feedback has been excellent and evaluation shows an improvement in knowledge of plans and significantly increased with business continuity.
My top tips are:
let everyone play,
speak to people one on one,
embrace the opportunities!
Author: Helen Salvini, Head of Resilience
More on