BCAW 2022 Blog Competition: 'BC in the new Hybrid Work environment'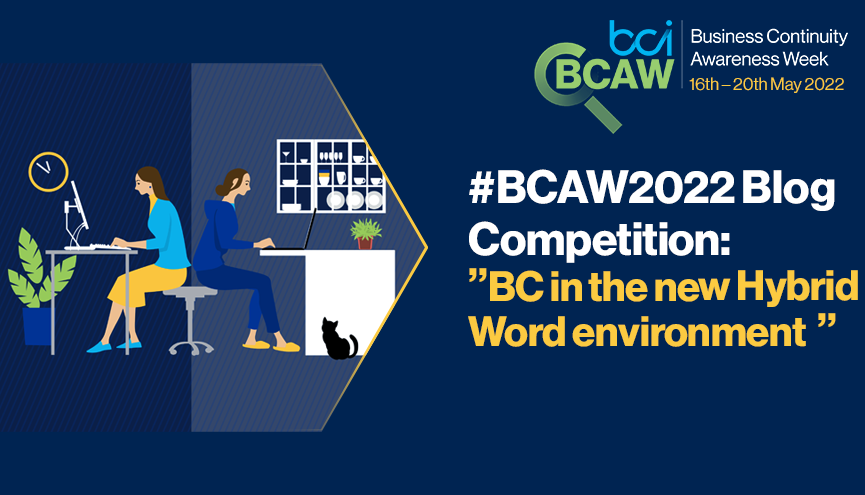 Today almost every business work synchronic and this means if one of the business units stops the functionality it affects the business in the same way. Of course, none of the business owners wants to lose money or reputation, etc. This main issue makes a Business Continuity Strategy necessary.
In our company, we do not want to lose money and reputation also. Although it is hard to maintain the whole structure's Business Continuity Strategy as we are working in a hybrid workplace, we conduct some effective actions for it.
Let's see what we are doing for our Business Continuity:
First off all we store necessary equipment for our employees' future needs. For example, one of our employees requests an equipment X for his/her function and she/he is working from home, so she/he is not able to take the equipment from the office. We immediately deliver the necessary kit for him/her to continue his/her work.

But, what about the time between his/her request and the delivered time?
We think about this too, yes, we separate his/her work between the other colleagues if there is any priority work to do.
Our company is wide-ranged enough and our requirement for communication is more complex than others. For this reason, we have created our own communication system, which best fits hybrid work. And staff use this system to get in touch with each other, for our daily tasks. As this communication system is an in-house system, it makes it more often to have some issues with connection. For this kind of connectivity issue, we use other 3rd parties acquired communication systems. Yes, it is not cost-effective enough, but we decided to plan the budget to mitigate this risk.
As almost half of our employees work remotely, we took one of the empty rooms and made this place for "Hybrid Conference Room". What are doing here?

We are meeting up here with all related staff including remote workers. Our new and huge screen on the wall makes it more comfortable to feel all the staff in the office.

For the technical parts, we use reliable connection services and security solutions especially for remote workers to meet their needs.
Human is always the most valuable asset of our company. That's why we get support from our contracted hospital even when our staff works remotely. We added new bullets to our agreement with the hospital, now they also provide us with the delivery of healthcare services. For example, one of our workers needs some medicine or she/he needs a checkup but is not able to go to the hospital. She/he just notify our general administration team, and they immediately contact with necessary parties to support our colleague.
Day by day, we are trying to apply more practice to our Business Continuity Strategy. We are believing that in the short term we will be able to increase our maturity.
Author: Khayala Suleymanova, Information Security and Business Continuity Officer
More on