BCAW 2023: Theme Announced!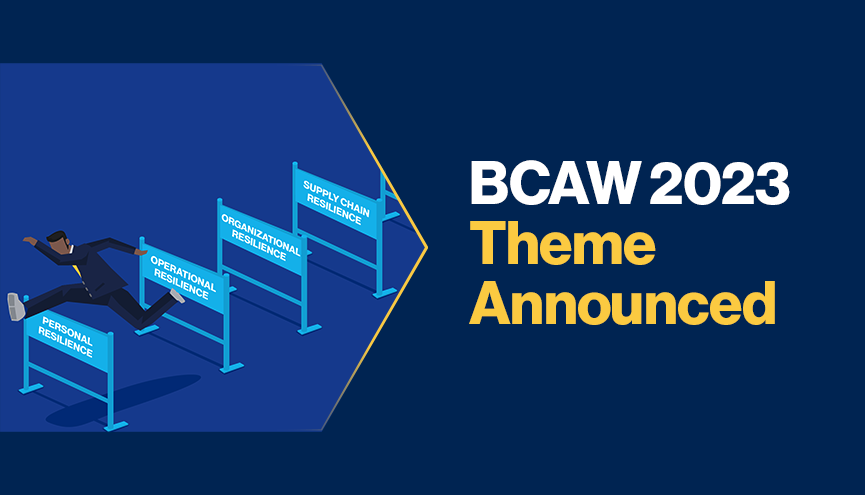 Over the past two years, the themes for BCAW have been focusing on the new post-pandemic reality with remote and hybrid working being the main protagonists.
Just as the pandemic started to ease down last year, the world started facing another series of disruptive events – from the war in Ukraine, the rise of inflation and consequently the cost of living, to supply chain disruptions, and a major energy supply crisis. All these events – which occurred almost simultaneously – pressured organizations' resilience capability like never before.
If the pandemic introduced resilience and the 'new' norm, recent global events have made it the 'norm'. Business resilience is now a strategic priority for top management and a topic at the top of the agenda during Board meetings. Staying resilient, building resilience, and maintaining resilience are all top priorities for global organizations, but resilience is an ongoing process that involves everyone within a business – not just top management and the board. Resilience capability is a collective approach to working and the more is developed and maintained, the more it helps organizations to thrive even in the face of adversity.
For this reason, the theme for this year's BCAW is "Embracing the challenge of Resilience"
Follow the link below to find out more about BCAW and this year's programme: