BCI Women in Resilience (WiR) article – dedicated to 'Women's History month'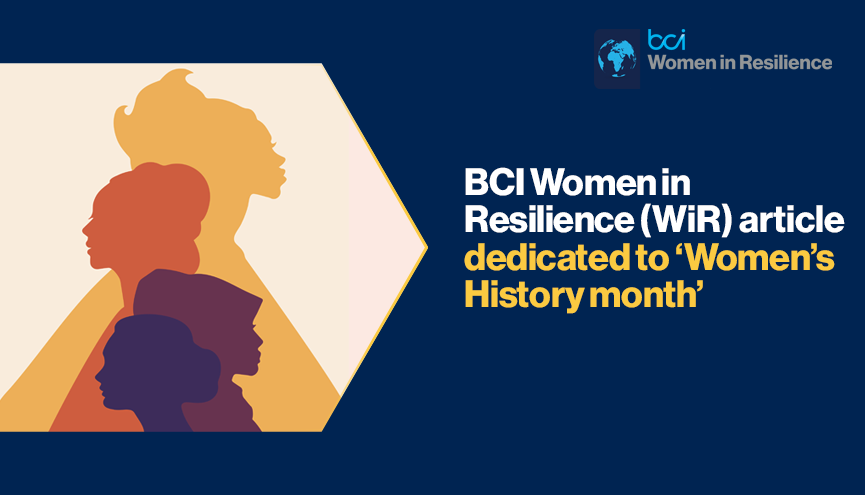 Interview by Ratna Pawan with women professionals from around the globe
Women's History Month, held in March every year, celebrates and honors the contributions and achievements of women and is an opportunity to acknowledge the impact that women have had on society, politics, and the Industry at large. The theme for 2023 Women's History month in 2023 is 'The age of women in leadership', thereby highlighting the growing presence of women in leadership positions, as well as the ongoing fight for gender equality in the workplace. The goal is to promote gender equality, inspire future generations of women to pursue their goals and dreams and to recognise and honour the legacy of women who have come before us.
The BCI WiR took this opportunity to reach out to five women Resilience professionals, geographically spread across the globe to share their insights and tips including what makes them push their boundaries, challenge the non-progressive mindsets, and break glass ceilings to emerge victorious & triumphant in their professional & personal journeys. The responses below are indicative of the fact that women across geographies have the same needs, face similar hardships, and therefore, feel connected with each other as they trudge on. I hope you have as much fun reading through the responses as I had while compiling them.
Q1. Let's start with an introduction; a little more than what we can find out about you on LinkedIn or any other social media, including which country are you from?
MR: I am Macarena Rodriguez. I am currently working as a Business Continuity Management Consultant at Getronics, previously at the European Commission. I was the first BCI Spain Chapter Committee leader until November last year, also proud to help to launch it. Besides LinkedIn, I am very active on Twitter. Although I am Spanish, living in Spain, I lived many years abroad and I am a multilingual professional (I speak four languages) who always tries to learn more about other cultures.
TR: My name is Treena Reilkoff, a single mother who has had the privilege to reside in five out of the 10 provinces within Canada and have lived on the ocean, in the forest, near the mountains, on a farm, in a cabin, in a city and town, and have lived to experience nature's fury of -45 degrees Celsius and snowstorms, lightning storm and almost struck by lightning, earthquake and a tornado.
ZM: My name is Zanele Makhubo, Chief Risk Officer for the Department of Human Settlement in Gauteng Province in South Africa. I am passionate about advocating for Risk Management, Business Continuity and Disaster Management Disciplines in the workplace.
MP: I am Malini Pant, currently working as Head of Business Resiliency for JPMorgan Chase's operations in India and the Philippines. I have worked in various roles in Risk & Control management, Resiliency, and Operations in a career spanning 3 decades. I am passionate about mentoring and coaching women as future leaders and strongly support the DEI agenda. I love travelling and exploring different cultures; an avid reader and interested in mindfulness practices.
JR: I am Jayne Romanczuk and I live in the UK with my partner and seven-month-old daughter, learning a whole new meaning of resilience whilst on maternity leave! Away from work, my passion and hobby are horses, of which I have two of my own that I compete in dressage. I fell into business continuity six years ago and currently work for Bupa as a Business Continuity Manager.
Q2. What is your favourite 'go-to' motivational adage or phrase. A phrase you swear or live by?
MR: "There are no good or bad decisions, only consequences". I always think of that to motivate myself as sometimes we do not do an action thinking it might be a bad decision. Go ahead and then we will deal with the consequences.
TR: "Self Reflection Strengthens Resiliency. Believe In Your Resiliency"
ZM: "A journey of a thousand miles begins with a single step" & "Hard words break no bones"
MP: A quote by the Zen master, Shunryo Suzuki "In the beginner's mind there are many possibilities, but in the expert's there are few"
JR: "Such is life", a phrase an old boss of mine would always say to me when I was finding something tough. I feel this reminds us that life is not always an easy path, but it is life and for that we should be grateful and remember that tough times do pass.
Q3. If you had to share one tip with women professionals around the world, what would it be?
MR: Risk it. One thing that I realised is that sometimes we are our worst enemy. What will they think about me? Is my family going to be affected by my decisions? If we never take the risk, we will never know.
TR: Flip the script and move from Conflict Adverse to Conflict Curious and become Conflict Resilient! Replace the Fear of the Unknown by Embracing the Excitement of Endless Possibilities!
ZM: Stay true to yourself and make a difference in the workplace. Also, always reward yourself for the good work done.
MP: It's as important to have a voice at the table, as it is to have a seat at the table. Be intentional about your career and the impact you want to make.
JR: Don't give up and have broad shoulders, even when you come across challenging situations or people, don't be defeated. Take it as a learning experience and do what we all do best in this discipline, problem-solve and find your way through it.
Q4. How did you come about choosing Risk management / Resilience as your profession?
MR: By chance. I was not in love with what I was doing at that moment. Thus, I took the risk to completely change my career path and I do not regret it. On the contrary, I am very passionate about what I do and honestly, I think I am very good at it.
TR: Being exposed in my early professional years of working with persons who were at high risk, volatile, and had complex needs, in environments whereby situational awareness was required to ensure personal/professional safety and security, as well as the clients' and organizations' safety and security!
ZM: It was by a chance in 2007 in a workshop organised by Treasury for implementing risk management in the public sector. At that time, I was an internal auditor and the workshop rekindled my teaching background and provided the opportunity to educate about the benefits of risk management, with an aim to make a difference in people's lives, be it in the workplace or in the communities that we serve. Since then, I have never looked back.
MP: In my view, each employee & each person is a Risk Manager. Once this became clear to me there was no question about what my calling in life was. Irrespective of what I might do, I am always a risk manager at some level.
JR: I didn't, it chose me! I was working as a debt advisor at British Gas and I was asked by a senior manager if I would like to be seconded into a different role managing primarily business continuity and data protection... and there it began.
Q5. While there will be many, name the one challenge that really rattled you and how you got through it?
MR: At the beginning of my career I thought I'd never get along with so many new concepts (MTPD? c'mon!). However, once I studied them not only to defend them but to teach them (I am a BCI Approved Instructor for the CBCI course), I made them part of my day-to-day vocabulary.
TR: During my first year of university at the age of 17, while living alone for the first time in residence, I had an unsettling experience which was difficult and challenging, that prompted me to make an important decision about my life. Instead of succumbing to fear and uncertainty, I chose to learn from the experience and take control of my own destiny.
ZM: The lack of buy–in for business continuity & disaster management in the workplace. Most organizations assume that any mitigation needs to be implemented only for events like Covid. An obvious lack of understanding, of course. I make sure that I advocate for these disciplines by getting a seat at executive and management boardroom meetings. While on the other side, I conduct workshops, training sessions, and awareness campaigns for the entire organization.
MP: The pandemic was one of the most challenging for me, both from a personal and professional perspective, as I am sure is the case for many. Managing through elder care responsibilities of my octogenarian mother, as leading and supporting the pandemic response for the organization - was a tough balancing act. Having a fantastic team, partners, and stakeholders and all-around collaboration helped us all get through this phase.
JR: When starting out, I struggled with engaging stakeholders to complete their own BIAs and ended up doing the work for them. This hit me both professionally and personally because I suddenly felt that I didn't have the ability to do the job as expected through embedding. The same senior manager who seconded me to my first BC role also told me about Simon Sinek and started with "why".. this changed everything for me and helped me build my career and be so successful.
Q6. Name one woman who really inspired or motivated you? It can be a political figure, a fellow professional or even your own mother.
MR: Princess Leia. I have been a huge Star Wars fan since I was eight years old when for the first time, I saw a princess taking the reins of a situation. I know that it is fictional but movies/art/books are also inspiring. In real life though, Uxía Fernández, a BCM professional recently awarded by the BCI with a BCI achievement. She is probably the person with the deepest knowledge and passion by the BIA. To listen to her is very inspirational to keep improving.
TR: A generation of my grandmothers, mother and now my daughter, have inspired and continue to motivate me by demonstrating their personal and professional resiliency to over come, master and cope with every conflict, adversity and trauma that has ever attempted to stand in their way. Starting with my 'Baba', at the age of 15, fleeing from WWII and coming to Canada on her own.
ZM: My late mother, Mary Mngomezulu, my matriarch.
MP: My sister who battled a long terminal illness, with a warrior like attitude. She brought up two lovely children, taught several others as a school teacher, and never lost touch with her cheerful and bright disposition. Several life lessons that she left behind for me and those who knew her. If I can be half the person she was, it will be saying something.
JR: Whilst in that first role at British Gas, there was a new director of Credit Services appointed and she was amazing. She was unforgivably herself (even down to some wacky hair colours), bold yet empathetic, and was able to lead effortlessly. She was a true inspiration, making me realise that you should always be genuine and not change who you are to suit or to climb the ladder, just be authentic and be the best you can be at what you do.
Q7. In your journey, did you encounter an ally, who helped you along? If yes, who was that and how did he/she help?
MR: Oh yes. My partner in life. Whenever I have doubts on doing this or that, he always encourages me to go ahead. Besides him, there are so many people such as my current manager and my previous ones too. All my ideas have always been welcomed and encouraged. I must say that I am very lucky.
TR: During a difficult time in my life, an ally, who was my co-worker and an Indigenous Elder, provided me with stories and teachings on how to observe the interconnectedness of all and to respect mother earth when seeking to return to a restorative and balanced state after experiencing conflict, adversity and/or trauma.
ZM: Ms Ncumisa Mnyani – she introduced me to risk management as she was the champion for implementing risk management in the Gauteng Departments in 2007. She has been my mentor, encouraging me because she could see how passionate I am about it. Through her mentorship, I was able to be appointed as a Director of risk management
MP: I have been fortunate to have many allies who have helped shape my career journey. My strongest ally though was my father, who always provided unstinted support to me and made me believe that I could be anything I wanted to be.
JR: Many! The list is plentiful, I've met so many amazing people along the way, ones who I've worked with and those that I have had the pleasure of meeting outside of work. All have supported me in different ways and given me fresh and sometimes challenging insight.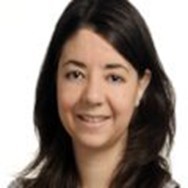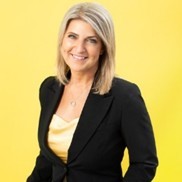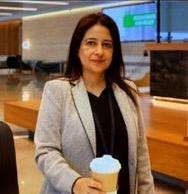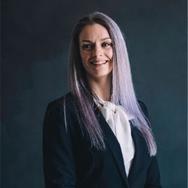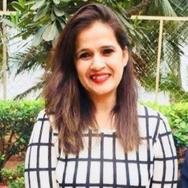 More on