BCI World Goes Virtual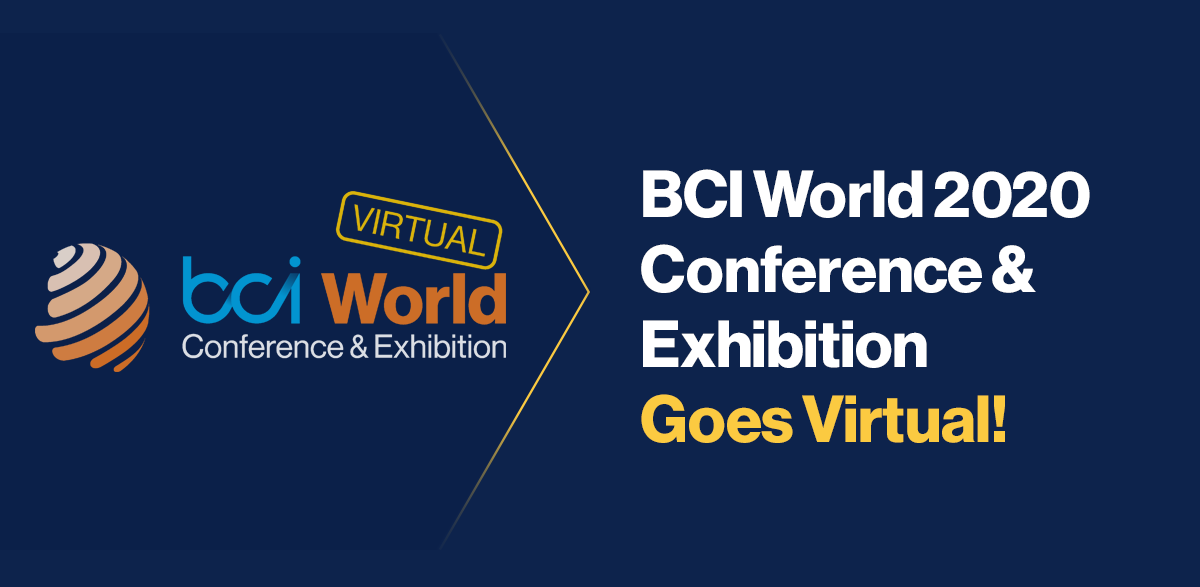 Join us for the first ever BCI World Virtual!
BCI World has established its presence as one of the largest business continuity & resilience events in the world. It attracts a diverse international audience and going virtual creates an opportunity to bring together an even wider, global audience.
BCI World Virtual will take place on 5th & 6th November 2020 and will give delegates access to over 70 hours of ideas and experiences. The live sessions will take place over a 16-hour period each day, meaning you can attend live sessions wherever you are in the world – making it truly global and accessible to all! Sessions will be recorded, so those you miss live can be viewed later in your own time.
BCI World Virtual 2020 will be held on a purpose-built secure web-platform and will feature:
Global Expert Speakers delivering insightful, interactive content– including plenary sessions, workshops, panel sessions and Q&A.
A full, comprehensive programme with multiple streams filled with subjects and speakers selected to inform, engage, and challenge. Streams include:

Back to beginnings
Cyber & IT resilience
Working with Risk Management
Supply Chain Resilience
Exercising and Crisis Management
Public Sector
Finance Sector and Operational Resilience
Pandemic – What has changed?

A virtual Exhibition hall with a wide-range of exhibitors – allowing you to interact directly with vendors via video & text chat, view product demonstration videos, and download product information.
Networking areas and group/individual chats where delegates can make contact and get together 'virtually', as well as with speakers.
BCI World Virtual 2020 really is an event not to be missed!
BCI Chair, Tim Janes Hon FBCI, said "BCI World Virtual 2020 is a huge step forward in bringing the global business continuity & resilience communities together in a shared online space accessible from your desk. Delegates will no longer need to choose between equally appealing concurrent sessions, as BCI World Virtual 2020 makes every session available in your own time. This exciting concept will provide each delegate with an expanded opportunity for learning and networking."
More on