BCI World Virtual - Over 45 new sessions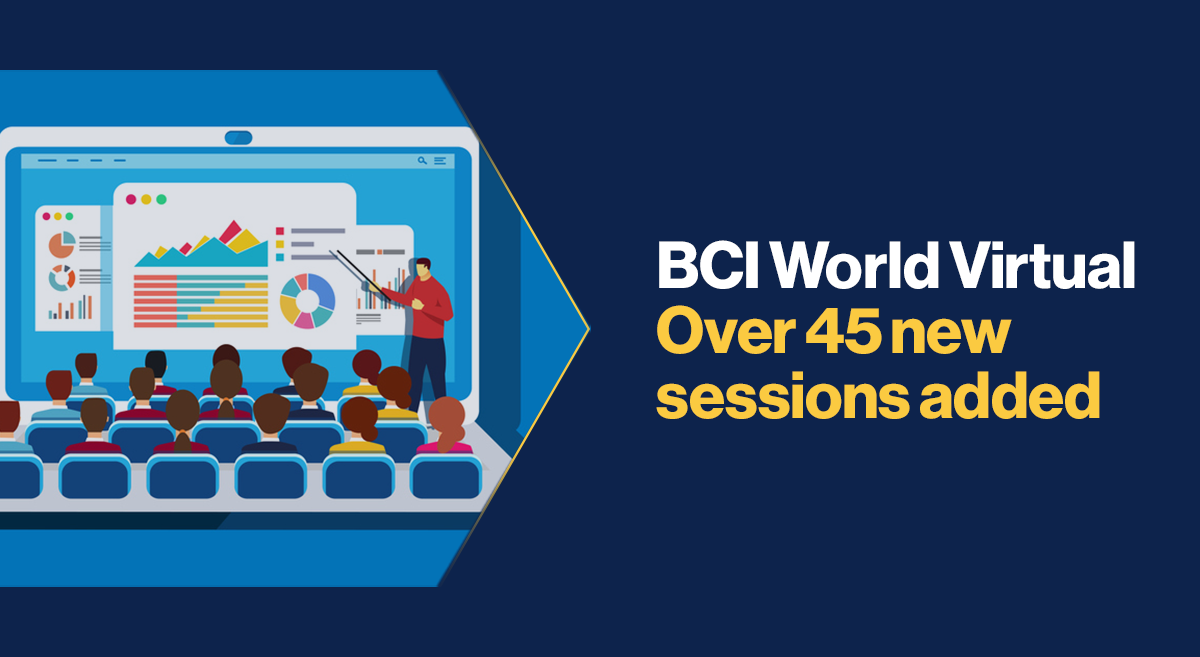 We promised you the largest BCI World programme ever … and we have now added over 45 sessions to the programme!
New sessions have been added to every stream, so no matter your level of experience, interest or role, there are sessions for you.
See all the new sessions added below and check out the BCI World Virtual website for full details.
Look out for an exciting collaboration with one of the world's biggest organizations for the Supply Chain stream, and a not to be missed Keynote session on Financial & Operational Resilience coming in the next few weeks!
More on