Bridge the Gap - Mental Health in Resilience Report 2023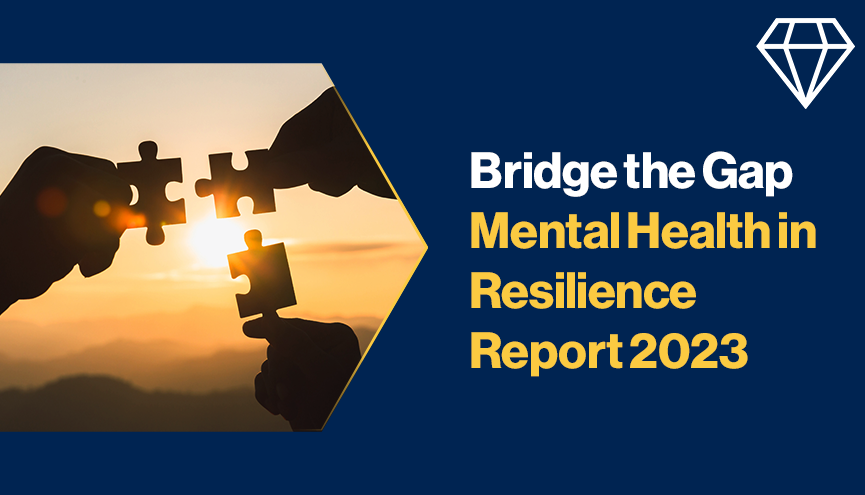 The last three years have changed the perception of well-being for many people and workers around the world. Perhaps everyone feels a little more fragile today, not just physically but also in terms of being able to preserve a certain lifestyle, certain habits, and certain freedoms. The idea that something could suddenly disrupt the status quo and change it so drastically as COVID-19 did was a very real wake-up call.
Everyone was reminded of that quota of uncertainty that is embedded in their lives, which has led many to rethink the way work fits into their daily routines. Some of the changes witnessed thus far include people quitting their jobs, switching to remote locations, or asking for better mental and physical health support. In any case, it is clear that many have experienced a shift in mindset, which, if not fully understood, may lead to tensions in the workplace.
For this paper, we held in-depth interviews with:
Suzan Ahmad Al Ghanem, Section Manager of Business Continuity, Emergency, Safety and Business Continuity Division, Environment Agency – Abu Dhabi
Dr Liz Royle, Director, KRTS International
Tammie Horton, CEO and Founder, Phynix Initiative
Please note that this white paper is exclusive to BCI Members only. If you are a Member please login into your website account to read the full content.
More on
About the author
Head of Research & Intelligence, PANTA RAY