'Call for Evidence' issued by UK Government amid national resilience efforts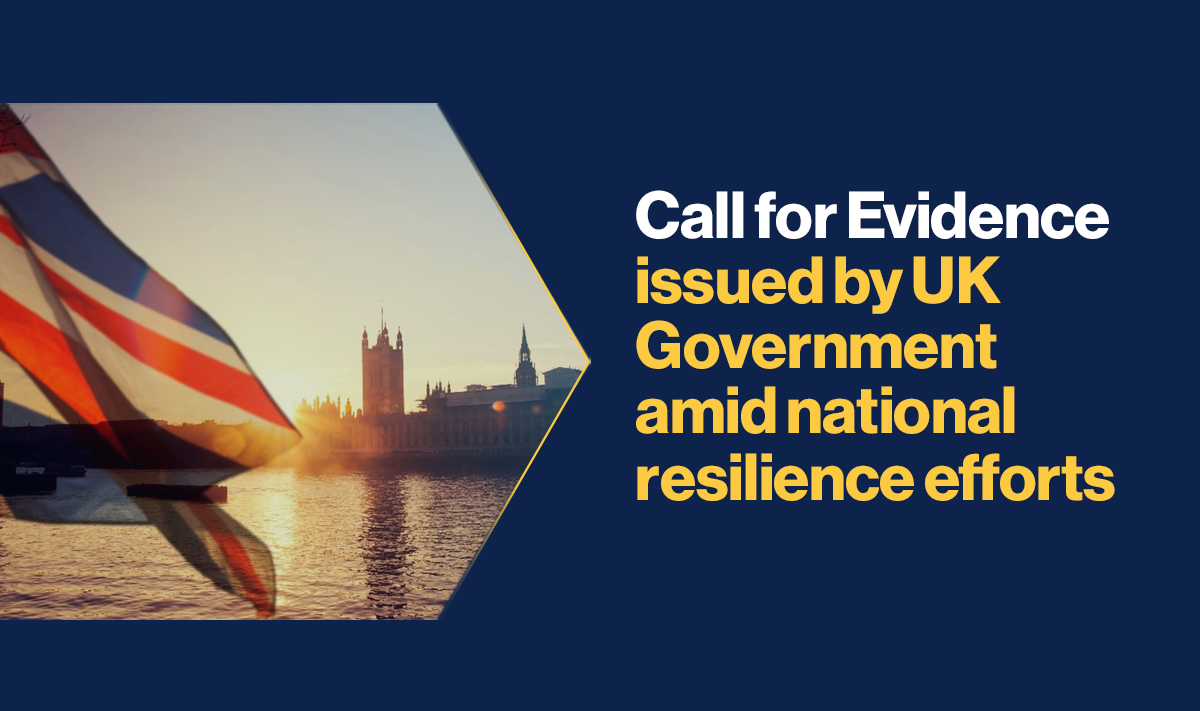 The UK Government ask for UK Citizens to engage in efforts to build a more resilient nation
Paymaster General, Penny Mordaunt has made a 'Call for Evidence' from UK citizens for a public perspective on how the UK has handled national crisis.
The 'Call for evidence' which will allow public contribution on a vital area of UK national security, is meant to encourage national conversation and help the government to 'develop plans to build a safer and more prosperous UK'.
In a speech given last week (13 July) during an event for the Royal United Services Institute (RUSI), Penny Mordaunt gave a speech which addressed the challenges faced in the UK over the past 18 months.
She started the speech by saying, "I am anticipating questions about what we have got wrong…why we weren't better prepared, how could we not have seen something so obvious, got our methodology so wrong, failed to invest in something so critical."
In this moment, she was not only talking about COVID 19 and the pandemic, but the collective issues the UK has seen over the past year, exposing the country's vulnerabilities and weaknesses.
The UK has faced major issues in the past few years which vary from the threats of extreme weather, terrorism, cybercrime and most recently, COVID 19. The UK Government has also seen the magnitude of speed in which an issue arising overseas, can affect the UK due to globalization.
She went on to say, "It has challenged us to build resilience into the everyday, not just to leave it to an afterthought…Our resilience agenda must consider everyone and we must see resilience as part of our wider levelling up ambition."
In March, the Government published: 'Global Britain in a competitive age: The Integrated Review of Security, Defence, Development and Foreign Policy'. In this report lies the vision for the country over the next decade.
With a crucial focus on building national resilience, the areas covered vary from strengthening defense and security at home and overseas, to implementing preventative measures, which will help build the UK's national resilience strategy.
During the speech, Penny Mordaunt discussed that the pandemic is just one of many 'potentially catastrophic risks', which we face. "Major terrorist attacks, widespread electricity failure, wide area flooding, severe space weather could all be incredibly disruptive. We track and prepare for over a hundred major national risks."
Therefore, the Government risk strategy she has recognized needs meaningful reform to address the diversity of risk, faced in the UK over the next decade.
A 'Call for evidence' is a major part of this strategy, she said "We need a proper national debate about what effective resilience should mean for us all, and that debate starts here."
More on
About the author

Journalist
Lisa Hanley is an In - house Journalist working for The BCI. With a Masters degree in Televison Journalism from City, University of London, Lisa has previously worked as a Freelance Producer and Journalist for London Live, PA Media and Thomson Reuters Foundation. Her experience varies from producing documentaries, films and podcasts, to producing news packages for television and voiceovers for radio.