Contemporary business continuity soft skills and entrepreneurship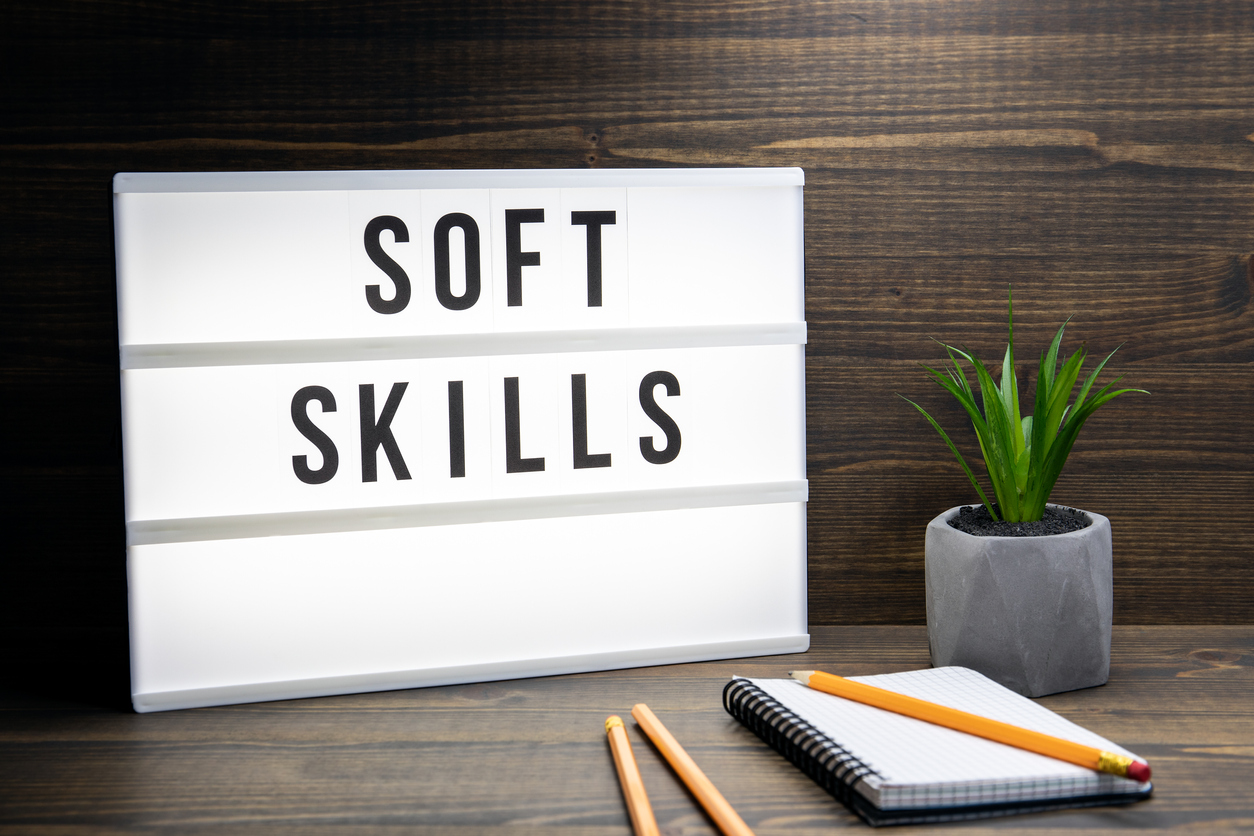 A modern-day business continuity specialist lacking in foundation soft skills and entrepreneurship is doing it the hard way.

Hi, I'm Shawnik and I'm going to explore the essential skills that every modern-day business continuity specialist can learn from soft skills and entrepreneurship.

After a decade of being a self-proclaimed forethinking innovative business continuity specialist (with much success), and an entrepreneur of several business ideas (with limited success), I took a self-educational break to invest in myself and learn new modern-day soft skills and entrepreneurship from a leading entrepreneur training institute in Australia.

During this entrepreneurship training I had the opportunity to gain real life experience working directly for the training institute. I was selling entrepreneur training memberships to business owners and entrepreneurs at all levels, reaching start-up and small businesses like sole proprietors and tradesmen, medium sized online retailers and marketers and large to enterprise multimillion revenue generating companies such as property developers and consultancies. I literally talked to thousands of people, and mainly over the phone from a cold call!

After six months and selling more than $680,000 in new memberships (around 70 new members), continually breaking my sales targets (had some inevitable lost opportunities as well) and even setting a few sales records, I left the mentored nest ready to apply my newly learnt and well-practiced skills to my own entrepreneur aspirations. I started an Amazon USA business and provided mentoring and coaching (both entrepreneurship and business continuity) and even started writing books and articles like this one professionally.

In this article I'm signifying that any Business Continuity Institute trained business continuity practitioner of the Good Practice Guidelines made up of both technical and management practices can become more effective with foundation personal or soft skills and an entrepreneurship mindset.

Even if you don't have a business as an entrepreneur, you can still become the company champion Intrapreneur of business continuity.

Let's start with a small summary of foundational soft skills for personal development. Then I'll explore how entrepreneurship can complement the BCI practitioners' business continuity occupation and personal development.

So, what exactly are soft skills?

Soft skills are a combination of people skills, social skills, communication skills, character or personality traits, attitudes, career attributes, social intelligence and emotional intelligence quotients, among others, that enable people to navigate their environment, work well with others, perform well, and achieve their goals with complementing hard skills. The Collins English Dictionary defines the term "soft skills" as "desirable qualities for certain forms of employment that do not depend on acquired knowledge: they include common sense, the ability to deal with people, and a positive flexible attitude."

I personally feel "soft skills" is a wording that does not give the meaning of soft skills adequate and proper justice, because some of these soft skills are pretty hard to learn and even harder to practice without real life conditions.

Business Continuity professionals are typically proficient in the BCI Good Practice Guidelines (the hard skills, their expertise and technical trade). The BCI GPG, management and technical practices like validation and embedding business continuity through culture and foundation skills in project management, are greatly complimented by soft skills.

In my view, I find that there is a lacking of soft skills that can be learned to help in the successful delivery of all of the practices, management or technical, to give the practitioner an advantage when presenting a solution, providing unbiased advisory, creating a business continuity culture, championing change, presenting a crucial report to an executive management team or a major influencer of the organization such as a CRO or COO that may either not trust or agree with the proposed solution, and/or they just don't believe they have a problem because not enough information was provided to prove the necessity and urgency or it was provided without the proper tact or lacked focused purpose and influence.

The following is a "top ten" list of soft skills compiled by Eastern Kentucky University from executive listings.
Communication – oral speaking capability, written, presenting, listening, clear speech & writing.
Courtesy – manners, etiquette, business etiquette, gracious, says please and thank you, respectful.
Flexibility – adaptability, willing to change, lifelong learner, accepts new things, adjusts, teachable.
Integrity – honest, ethical, high morals, has personal values, does what's right.
Interpersonal skills – nice, personable, sense of humor, friendly, nurturing, empathetic, has self-control, patient, sociability, warmth, social skills.
Positive attitude – optimistic, enthusiastic, encouraging, happy, confident.
Professional – businesslike, well-dressed, appearance, poised.
Responsibility – accountable, reliable, gets the job done, resourceful, self-disciplined, wants to do well, conscientious, common sense.
Teamwork – cooperative, gets along with others, agreeable, supportive, helpful, collaborative.
Work ethic – hard working, willing to work, loyal, initiative, self-motivated, on time, good attendance.
Whereas these soft skills are the foundation of a successful professional and business executive there needs to be a compliment of other skills border lining on business entrepreneur hard skills like sales, presenting, high performance team development, culture building, vision-mission-values, mindset, and other skills to achieve entrepreneurship mastery. Here is the entrepreneurship mastery framework that I learned and follow today when mentoring and coaching. The framework is in different colours depicting different skill categories.

Entrepreneur skills, when used correctly and when well-practiced, can be the turning point in a conversation, negotiation, phone call, presentation, a debate and even conflict resolution. A trained entrepreneur will gracefully demonstrate subject matter authority, urgency, mindset, emotional control, objection handling, cold contact communication rapport and frameup, marketing and awareness techniques, social media strategies, product / service to market fit, how to sell / influence and when not to sell / influence and stoic confidence in what is being spoken or presented to always achieve the end goal, by either making the sale or influencing the audience to select your proposed solution.

It is much easier to achieve your business continuity objective with excellent foundation soft skills amplified by the skills of entrepreneurship verses giving a technical jargon filled and robotically delivered message or presentation lacking human emotional connection, a well-thought-out frame-up, and objection management strategies.

If you don't go beyond learning technical business continuity skills and do not invest in your self-education to learn soft skills, and other skills like entrepreneurship, you're not going to be the best version of you.
Some people are natural at soft skills and even entrepreneur skills while others feel they are just too hard to learn, not required in their profession and rather just want to be the "behind-the-scenes" person. This is perfectly okay if your role is satisfied without them. But roles and employment change and one day you may need soft skills to level up in your role or entrepreneur skills to start that great business idea that's been whispering too you for years.

So why not start today. All skills can be learned with the right mentor, training coach and self-practice.

Even Harvard has an ongoing dedicated study about how to be happy. This suggests everything is a skill and can be learned, even being happy.

I hope you enjoyed my overview of foundation soft skills and entrepreneurship to help you in your journey to becoming the best version of an BCI practitioner.
More on
About the author
An Australia business continuity evangelist since circa 2000 and a member of the BCI since 2015.

Shawn Brown delivers his creative and entrepreneurial style focusing on training, education, awareness and mentoring for the business continuity community.

Shawn shares his TEAM (Training, Education, Awareness and Mentorship) technique with the mission to provide engaging and contemporary information to spark forward thinking, utilise an entrepreneurial mindset and embed a lasting culture for business continuity practitioners to benefit the organisations they support, and their own personal self-development.

For information on the TEAM technique, business continuity and any of his writings, you can contact Shawn via email Shawn@Maluxme.com and Linkedin.com/in/shawnjustinbrown