Crisis Leadership strategies and tools with Vaidy Chandramouli MBCI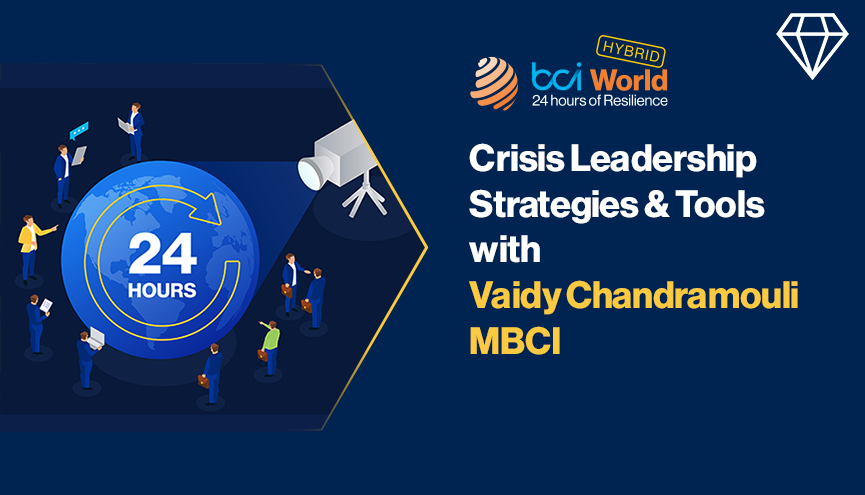 This content is accessible to BCI Members only, if you are a BCI Member, please login into your profile to access the video.
In this session from BCI World Hybrid 2022, Vaidy discussed the importance of crisis leadership, with an emphasis on leadership and management describing the leadership/management continuum, traits of crisis leaders traps that should be avoided, success factors for crisis leaders to adopt, pivoting the crisis and a description of swarm leadership.
Vaidy also introduced tools and techniques a crisis leader can adopt. The tools are POP-DOC and John Boyd's OODA. This session was adapted from the book "You're It: Crisis, Change, and How to Lead When It Matters Most" by Leonard J. Marcus, Eric McNulty, Joseph M. Henderson, Barry C. Dorn.
About the speaker: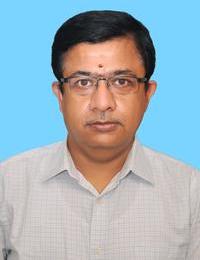 Vaidy is a versatile techno-management leader with over twenty-five years of rich and extensive experience in the information technology industry. His areas of expertise include Governance Risk & Compliance; Business Continuity Management; Internal Controls; Business Continuity Management. He is a risk and compliance transformation professional, specializing in turning around low compliance environments into risk-based governance environments. Vaidy is currently leading the corporate Business Continuity program for Wipro and is responsible for ensuring the resilience of operations during disruptions in terms of people, technology, and facilities.
He has been instrumental in leading Wipro to its initial ISO 22301:2019 certification.
Call for presentations for BCI World Hybrid 2023 is now open, follow the link below to learn more:
More on
About the author

Lead - Account Business Continuity
Vaidy Chandramouli, is founding member of BCI India Chapter and Chennai Forum. A visit by the then BCI Chairman in 2013, Vaidy and few others in Chennai initiated the formation of the First BCI Forum in India followed by formation of other forums leading to the creation of BCI India Chapter. Currently part of BCI India Chapter board and also the Chair of BCI Chennai Forum. Vaidy is also a long distance runner with Bib name "Resilient YD".