Crypto exchange CEO to double up on compliance following International Scrutiny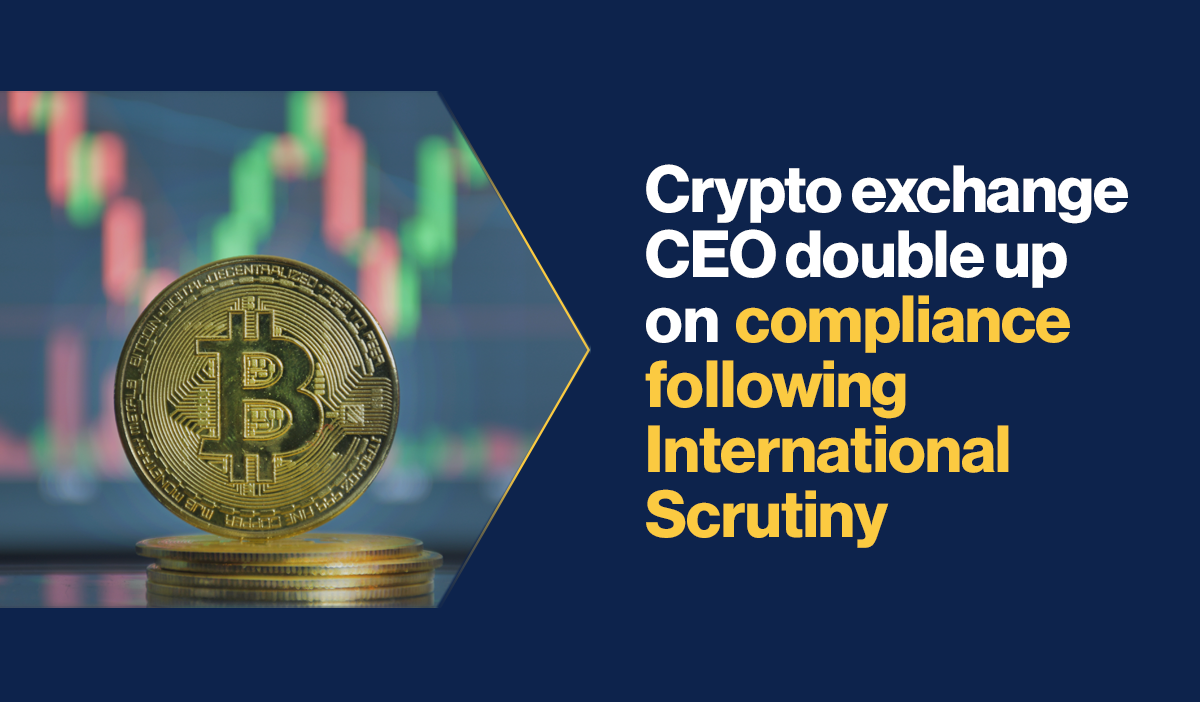 CEO of Cryptocurrency exchange platform, Binance commits to partnership with global regulators to help protect users
Cryptocurrency exchange platform Binance plans to protect its users by growing their international compliance team. CEO Changpeng Zhao wrote in a recent blog post (Wed July 7): 'More regulations are, in fact, positive signs that an industry is maturing, because this sets the foundation for a broader population to feel safe to participate in crypto'.
Binance is one of the world's largest crypto exchange platforms with a reported growth of 101 million users, by the third quarter of 2020 [Binance Research]. Their research further reported 50% of their users regarded cryptocurrency as a source of income.
But the exchange has seen an influx of global scrutiny over the past year due to online criminal activity being linked to Crypto.
Binance was banned from conducting "regulated activities" in June by the UK's Financial Conduct Authority. Japan, Thailand and even the Cayman Islands, where the company was incorporated in 2017have also followed in line.
The Cayman Islands have said the exchange isn't authorized to operate crypto trading in the nation. Officials in Thailand also filed criminal complaints against the exchange.
The same for Germany and the US, where in May, Bloomberg reported the exchange is currently under investigation.
With federal scrutiny of Crypto on the rise globally, Binance CEO wants to be clear on the company's position on regulatory compliance.
The CEO said the company has grown its compliance team by 500% since last year and has assisted in completing over 5000 investigations into cybercrimes, money laundering schemes, terror financing and scams.
The CEO wrote; "We aim to continue our efforts in working with regulators collaboratively to meet their concerns as the industry continues to grow".
More on
About the author
Journalist
Lisa Hanley is an In - house Journalist working for The BCI. With a Masters degree in Televison Journalism from City, University of London, Lisa has previously worked as a Freelance Producer and Journalist for London Live, PA Media and Thomson Reuters Foundation. Her experience varies from producing documentaries, films and podcasts, to producing news packages for television and voiceovers for radio.