Discussing IT outages and service continuity with Youssef Mootassem AMBCI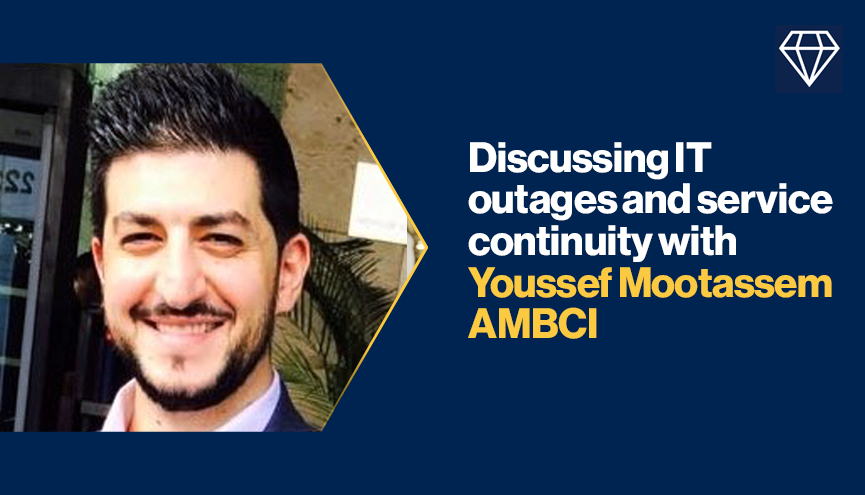 Please note that this article is exclusive to BCI Members only. If you are a Member please login into your website account to read the full interview.
In this conversation we spoke with Youssef Mootassem AMBCI, an experienced IT service continuity practitioner, about IT outages, how to manage IT continuity and the importance of having a service continuity plan and exercising this plan.
More on
About the author

Director of Business & IT Continuity