Do you need to spread awareness across your staff regarding the topics of organizational resilience?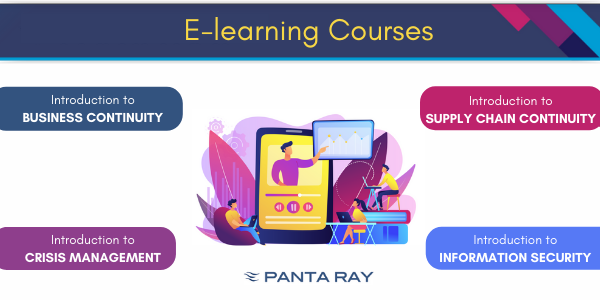 PANTA RAY provides the perfect solution!
They have developed a set of elearning courses on businesscontinuity, crisismanagement, supplychaincontinuity and information security to sensitize, train and speed up the process of embedding these discipline into the #culture of any organization. Their courses are built as interactive cartoons, which are highly engaging and ideal for a non-technical audience. They are customizable, fully accessible, and can be translated in any language.
If you want to learn more, download PANTA RAY'S e-learning brochure at https://www.pantaray.eu/wp-content/uploads/2021/09/PANTA-RAY-Brochure-E-learning.pdf, check out their learning platform at: https://learning.pantaray.eu/ or contact them at [email protected].
More on