Embracing Resilience: The 5th GRCCS International Conference & Exhibition 2023 on 24/7 Resilience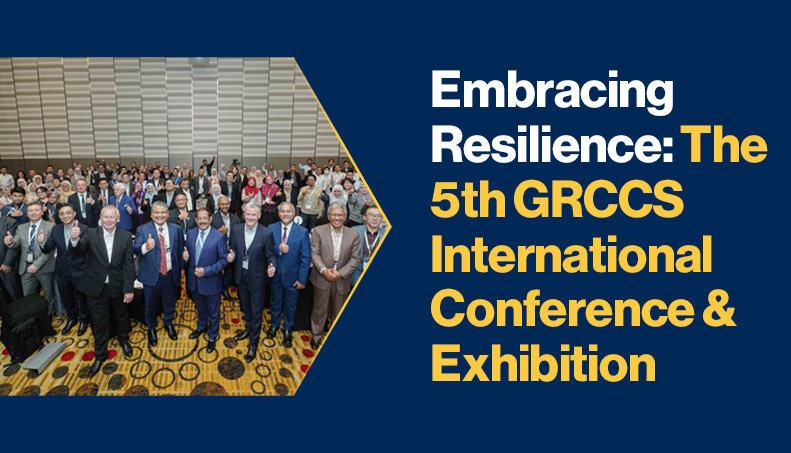 A spectacular event that resonated with brilliance and innovation, the 5th GRCCS International Conference & Exhibition 2023, held at the Pullman Kuala Lumpur City Centre Hotel & Residence, Malaysia, was a convergence of global intellects, dissecting the theme of '24/7 Resilience' in relation to Business Continuity Management (BCM).

The theme '24/7 Resilience' carried profound significance, especially considering the shadow of the COVID-19 pandemic. This conference marked a momentous occasion to in-person gatherings after three years. Drawing speakers and exhibitors from countries including the United Kingdom, United Arab Emirates, New Zealand, Germany, South Africa, and Malaysia, the conference was a harmonious symphony of perspectives. A variety of different perspectives added value to the conversation, mixing worldwide expertise with local knowledge, ultimately helping us grasp a complete picture of round-the-clock resilience.

The Pre-Conference CBCI Certification Course gathered professionals from various fields like banking, oil and gas, construction, and telecommunications. They shared a collective objective to learn from the Good Practices Guidelines and strengthen their knowledge in business continuity and resilience.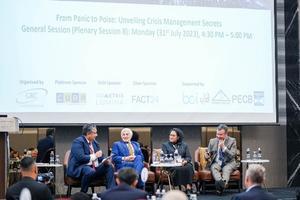 Tan Sri Dato' Hj. Abd. Karim B. Shaikh Munisar, GRCCS Chairman said many organisations in Malaysia still position BCM under Risk Management or Operational Risk Management, but as the world is facing continuous and overlapping disruptions in adverse climate events, inflation, economic slowdown, cyber-attacks and geo-political conflicts such as the Russia-Ukraine war, there is a need for leaders in recognising effective BCM in building resilience as the imperative condition for securing a sustainable and inclusive future for the organisations.

Meanwhile Affeiz Abdul Razak, GRCCS Managing Director and Chief Executive Officer emphasised the importance of making business continuity a priority in the boardroom of every organisation.
The Guest of Honour at the conference David Thorp, The BCI Executive Director, said GRCCS and the BCI shared a common goal of establishing a sustainable business continuity ecosystem for Malaysia, and having this conference is a key platform for that initiative.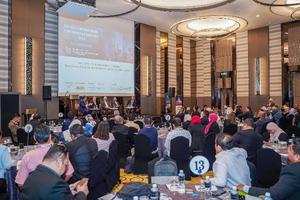 The plenary session engaged the audience by tackling the most recent and relevant topics such as Post COVID19 - Trends and Development in Resilience, From Panic to Poise: Unveiling Crisis Management Secrets, Business Continuity Redefined: Sustainability, Personalization, and Adaptability for 24/7 Resilience and What lies ahead in the horizon: future of BCM.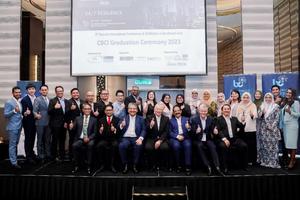 The excitement peaked at the Gala Dinner, a stylish evening that blended warmth with acknowledgment. The event included the CBCI Graduation Ceremony 2023, where we celebrated the accomplishments of CBCI participants from Year 2020 – Year 2023. This special moment truly captured the essence of hard work and achievement of those who have passed the exam.

The 5th GRCCS International Conference & Exhibition 2023 stands as a testament to the power of collaborative knowledge and shared vision. In a world that demands unwavering resilience, the conference served as a beacon, illuminating pathways to fortify organizations against the unpredictable. As attendees dispersed, they carried with them a sense of empowerment, armed with insights that would drive their respective enterprises towards greater 24/7 resilience.

For more information visit: www.grccs.com.my and www.grccs-events.com.my We kindly invite you to have a view at the news coverage of the conference in Business Today newspapers. The article can be accessed here.
More on