Find the treasure at BCI World Virtual Exhibition
The BCI World Virtual exhibition is now a sell out!
We have over 25 exhibitors from around the globe showcasing the best there is to offer when it comes to business continuity and resilience related products & services.
The Virtual Exhibition is your chance to learn more about the latest and most innovative solutions available in the industry. You will be able to see product demonstrations, download information, request a call back, and best of all - chat to every organization via video – right there on the virtual exhibition floor!
Whilst you are visiting the exhibitors you should also be hunting for treasure!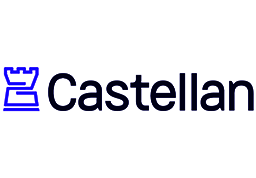 Take part in the BCI World Virtual Treasure Hunt – sponsored by Castellan – and get the chance to win some amazing prizes. Here is how it works…
Across all the Virtual Booths we have hidden pieces of treasure, visit all the booths, and collect the treasure to crack the final code! If you get it right, you could win:
£1,000 (or currency equivalent) - to spend on whatever you like.
£500 (or currency equivalent)
Up to 5 tickets for your team to attend BCI World 2021
Up to 10 x complimentary BCI Introductory eLearning Courses for your organization – very useful to improve BC & resilience awareness.
1 x complimentary Crisis Leadership eLearning Course (coming soon!) – an insight into how to lead your team during a crisis. (3 x prizes available)
5 x hard copies of the Good Practice Guidelines (GPG) 2018 edition - which is always handy for when you are writing that next BC plan!
Take a look at the leading organizations that will be exhibiting at BCI World Virtual 2020!
Headline Sponsor
Platinum Sponsors:
BlackBerry
ClearView Continuity
Conducttr
F24
Sungard Availability Services
Gold Sponsors:
Daisy
Dataminr
EPC (Emergency Planning College)
Everbridge
IBM
RealCGR
Recovery Planner
Regus
Resilience 360
ServiceNow
Zerto
BCI Training Partners:
BC Training
Continuity Shop
Premier Continuum
Exhibitors:
BCI Education
Careers & Hiring Advice
Continuity logic
Controllit
Crises Control
The BCI
More on