Future BCI activity in Canada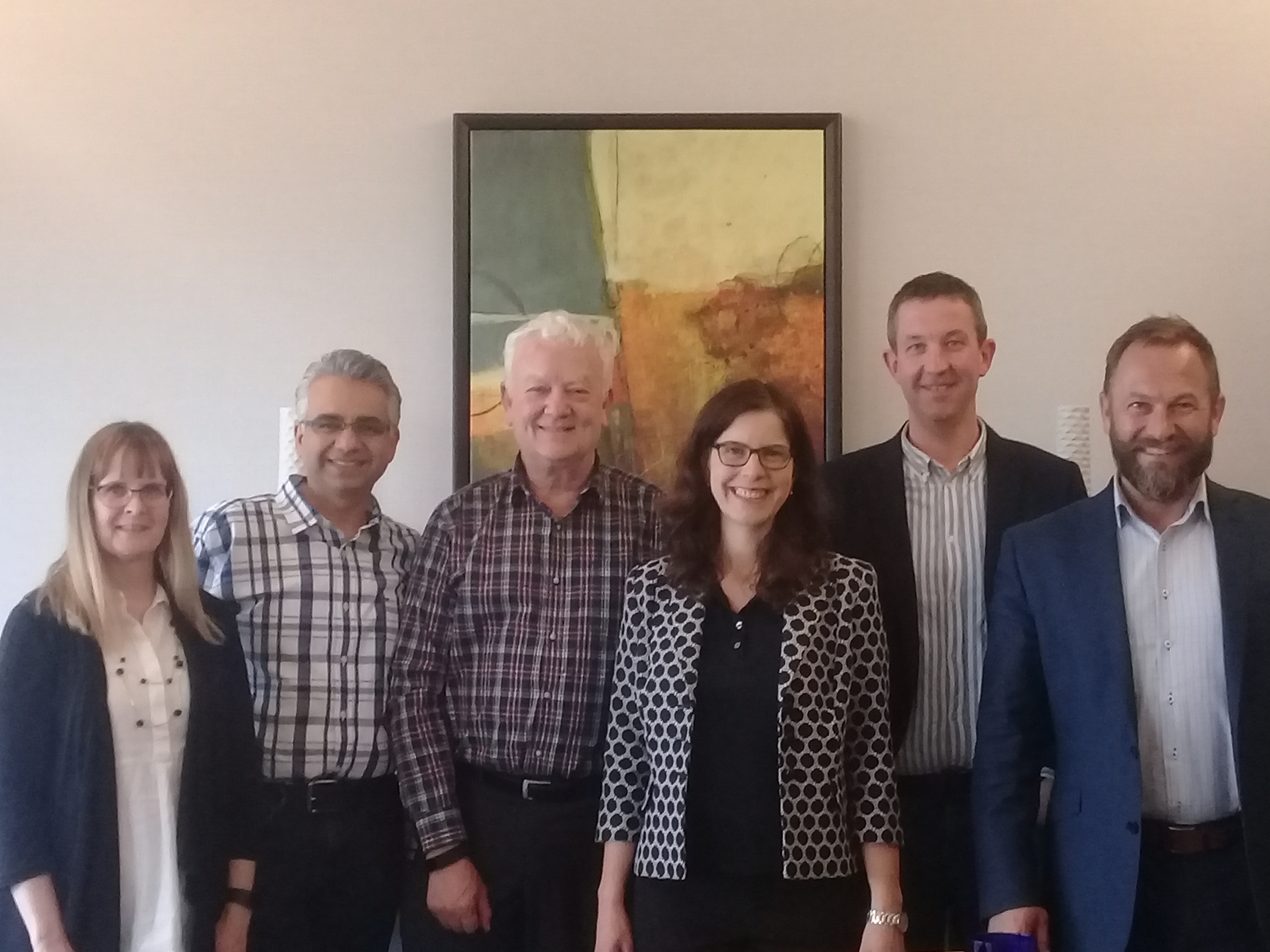 The BCI Canada Chapter volunteers met in May 2019 to plan their activity for the coming year. Chapter President Marie-Helene Primeau was joined by Des O'Callaghan, Trent Abbott, Yvonne Lewis, Chander Jethwani, Monica Robinson, Vito Mangialardi and the BCI Head of Communities, David West.
The sesson started with David sharing the BCI global strategy which included details of the BCI's drive to improve their research and thought leadership output, intentions to increase engagement with business continuity and resilience communities globally and for reforms to membership grades and assessments.
The group then talked about the situation in Canada and what opportunities there were for raising awareness of the profession and the institute. After an in depth and passionate discussion the group produced their action plan. One of the main focuses of the plan was recruiting volunteers to help take advantage of the many opportunities that exist to promote the benefits of the profession and involvement with the BCI. Plans include;
A series of educational webinars aimed at Canadian based professionals
A series of face to face educational / networking events in various cities across Canada
Sourcing Canadian focussed contributions for the BCIs Continuity & Resilience magazine
Sourcing Canadian focussed web content for the BCI website such as blogs, case studies, interviews and professional profiles
Contributing to BCI research and thought leadership through the BCI Americas Next Practice Group
Outreach to non BCI community groups
Collaboration with other industry groups such as DRIE, ASIS and ISACA
Liaison with Canadian educational institutes
If you would like to get involved with the Chapter's activities and help to achieve the BCI vision of a world where all organizations, communities and societies become more resilient then check out our volunteer opportunities or contact us.