In Conversation with Hannah Jones, Senior Consultant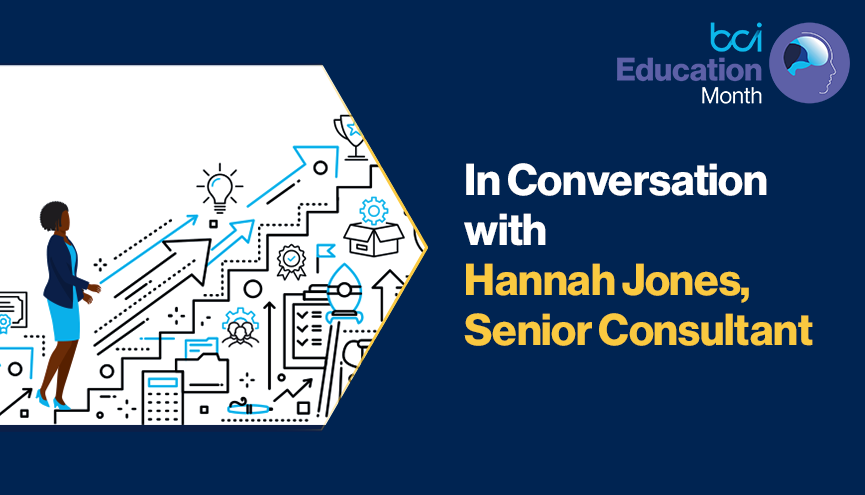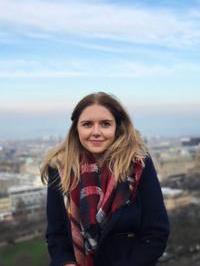 In this interview, we had a conversation with Hannah Jones, Senior Consultant at Marsh, to discuss her journey into the Business Continuity (BC) and Resilience sector and showcase one of the many pathways open to those wanting to join the industry.
How and when did you start working in the BC and Resilience sector?
I studied an undergraduate degree in Geography and International Relations at Oxford Brookes. After I left in 2015, I started an accounting training contract, but soon realized this wasn't for me and began a Masters in International Disaster Management at the University of Manchester. During my time at Manchester, I attended a careers event where I met a member of the Emergency Planning Society (EPS). I was interested so asked them what the field was about, what they did, etc. As a result of this conversation, I ended up being offered some work experience at Lancashire County Council.
From there, I worked in Emergency Response and Planning for the council for a year. I then moved to a similar role within the London Fire Brigade and I did that for nearly two years, where I looked at emergency preparedness across London. While I was there, I considered how I could expand my skills, as I had been doing the same kind of thing for nearly three years. I started thinking about what I wanted to do differently and what I wanted out of my career.
That's where I came across The BCI. It just so happened that they were having an event at Marsh about early-year careers and how to get into the profession. I went along to the event and asked a question quite early on about how easy it was to go from an Emergency Response type of role into BC and Resilience.
Afterwards, James Crask, Head of Strategic Risk Consulting at Marsh, had a conversation with me. He had a similar background and asked me to send in my CV, so we could have a chat. After that, I was offered a job at Marsh as a consultant, which was very different to what I had done previously in the public sector, but it's been a great learning opportunity.
After all of this, my main message is that there is no one path into BC and Resilience. It's all about making use of your network and industry events, as that is how I have ended up with both of my main jobs, which have really kickstarted my career.
Did you attend many career events?
When I was studying Geography, the Chartered Insurance Institute (CII) were keen on recruiting Geography students because of the analytical skills involved. From this, I always had in the back of my mind that insurance was something that I may want to pursue, but I was interested in the risk management elements.
I have always made use of various open days and events all throughout my studies and career. They're all education and training opportunities and, even if you just pick up one thing which you remember from each of them, it's extremely beneficial. You then have a wider understanding of many different topics or areas. I've been to several that are more adjacent to my role, rather than directly related, but it adds another string to your bow. It gives you other things to talk about when you are going to interviews, or when you are looking for other jobs. I didn't realise my job existed when I was doing my undergraduate degree, it was only by going to these events that I found out about the field.
What have you learned and/or what skills have you developed by working in BC & Resilience?
In my emergency planning and response role I quickly learned that communication is the key thing that is drilled into a lot of first responders and the emergency services. It was also important for me because part of my role was being on call to support the management of incidents that affected London, all the way from a burst water main to a terrorist incident. I also think that the practical experience of having responded to an incident really translates well into my job now, particularly when I'm writing a Business Continuity Plan (BCP) for a client. Some people in your team may not have had that hands-on experience, so they don't appreciate what's helpful in a BCP. Having that experience helps with that side of it.
Elsewhere, I have learnt to be open-minded with clients because every day I'm learning something about a new industry – whether I'm somewhere which mass produces baked goods or the manufacturer of an integral piece of equipment. All of this experience adds to your knowledge and lets you talk about things more clearly with the next client. Each new experience is another piece of the puzzle.
With an ever-expanding catalogue of risks and threats, how important is training and education in BC?
Last year, I completed the CBCI after about a year in my BC role. I found studying for this really complemented the practical work I had been doing and supported delivery to my clients. There are also different training opportunities available - our organization is a big advocate of attending those and keeping up to date not only with technical knowledge, but also with what's relevant right now.
A lot of our jobs are about current affairs and what's topical, so attending as many webinars as possible is key, even if they are not directly related to your role. For example, in my organization, I may not work with the insurance side a great deal, but I always attend webinars about topical insurance cases. It gives you more to discuss when you are talking to a client about an incident which may be applicable to their type of environment.
What's the importance of having a mentor, a colleague or someone in the industry that you look up to or that is inspiring your career?
People put a lot of emphasis on having mentors in the industry, but I feel like it doesn't need to be forced into an official capacity. In my job, I'm lucky to have what we call 'Technical Counsellors' who we can talk with. I would consider my Technical Counsellor as a bit of a mentor, but it's not an official relationship and it doesn't place that burden on the other person to be a mentor to you.
However, I am the type of person who isn't afraid to ask a question if I need some help, because that's how I got where I am. For example, 'can I get some work experience?', 'can I grab a coffee with you', etc. If I was to pass any information on, it would be to just ask questions. What's the worst that could happen? Trying reaching out to someone on LinkedIn for help or advice when you need it. I made a contact though LinkedIn when I was at university and we are still in touch now.
As you progress in your career, is this something you will be looking to introduce into your own way of working so you can help those who are just entering the sector?
Absolutely. Even now, I'm more than happy to try and talk to people about what they want out of their career or offer guidance. When you leave university, lots of people will be asking 'what's next', but I didn't know what my next step was going to be when I left. My advice would be to just give things a go. It's definitely not any time wasted. Sometimes it's just as useful to find out what doesn't fit as what does.
What are the pathways/opportunities available for young professionals that choose a career in BC & Resilience?
I'm an advocate for early-career events, and the connections I made at a BCI Women in Resilience (WiR) event are the reason I ended up getting a job. But also, going back to what I said previously, it's important to not narrow down the events you attend to ones that are purely relevant to where your career is right now. Go to something outside of your main scope because you don't know how helpful the event, or the people you meet there, might be in the future.
What can young professionals do to prepare themselves when joining this field from a different industry? What are organizations looking for from young professionals joining this field?
I didn't have BC experience when I entered this sector, but I had experience that was relevant. It's about harnessing that and utilizing what you're good at and what your experience is. You could have a HR or procurement background, whatever it is, it's all relevant because Resilience and BC touches upon so many different elements. So, I think it's about having confidence in what your experience is and really playing up to that to carve yourself a channel to work within in this new environment.
With regards to what organizations are looking for, I think there are going to be times where organizations want to fill a specific role with a specific skillset. In the public sector, I was used to being ranked against key criteria and whoever had the highest ranking got the job. However, from a consultancy point of view, it's more about the person. Can they see you in front of a client? Can they see you talking to senior managers in organizations and what you are like as a person? This is as equally as important as your experience. So, create your own identity and have interesting things to talk about in a job interview.
It's about building your niche and what you can bring. For me, my whole team is based in London and when I started my job in May 2020, I was also based in London. But I moved back to Liverpool after spending three years in London. Now, we have a lot of clients up here and I can easily get to them. That's what I want to encourage – more nationwide teams who aren't necessarily all working from London.
Is there anything else you want to share about your experience joining the BC/resilience sector?
It's important to remember that there is no one way into BC and Resilience. Some of the best people I've worked with have come into resilience from various backgrounds and, as a result, brought different skills. They had already built their niche and then brought that interesting experience into the sector.
Learn more about Education Month 2022 and upcoming webinars:
To be the first to know about BCI News and more follow us on LinkedIn here, or on Twitter @TheBCEye
More on
About the author