International Women's Day 2022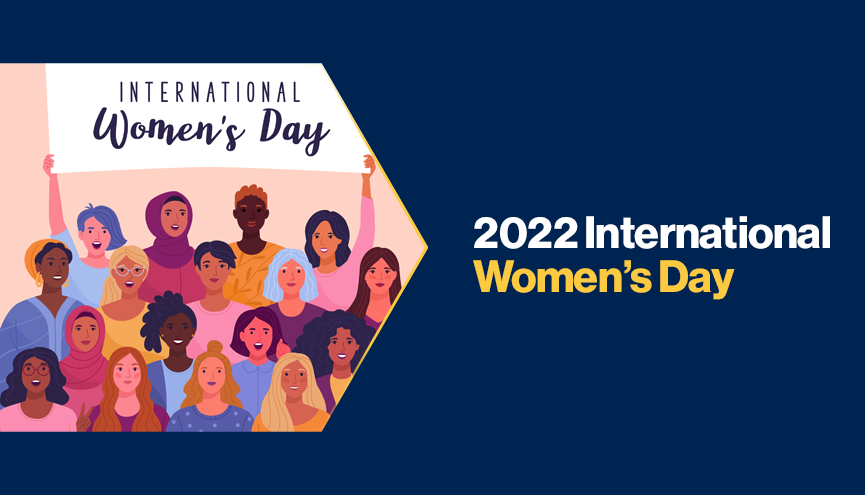 International Women's Day takes place today, with this year's campaign theme focussing on breaking biases in communities, workplaces and educational settings. To mark the occasion we spoke to Rina Singh, Chair of The BCI's Women in Resilience (WiR) Group, regarding the progress made so far and what still needs to be developed to build a more equal and diverse landscape in organizations across the world.
Singh opens by noting that "there is a common misconception that diversity and inclusion do not fit into our resilience industry responsibilities. The fact is, this is everyone's responsibility."
"I would love to see the BCI set the tone and lead the way as part of our code of conduct. This can happen by providing guidance and tools to chapter leaders, as well as through events ran on behalf of the BCI on how to consider a diverse and inclusive panel/speaker/member, then giving their paying members adequate notice by promoting these opportunities to reach a wider audience. This is because at present around 30% of BCI members are female, as is around 25% of the active volunteer pool leading chapters, forums and groups. There are currently only three women (30%) on the BCI board. The resilience industry needs more women to not only provide diverse perspectives but drive growth to our industry's talent pipeline," Singh added.
Singh also called upon mindful activities from organizations to address some of these challenges and highlighted the importance of taking considered action. "For example, at some stage in our careers, we are going to be hiring teams and we will be responsible for being considerate of diversity. But be mindful of positive discrimination to just tick a box, since it is illegal in some counties, including the UK. An example of this is choosing someone for a role based on their gender alone, even if another is more competent/qualified for the role. There is a fine line in wanting a diverse team and simply breaking the law. We cannot expect all resilience professionals to be diversity and inclusion or legal experts, which is why we need to work with those departments in our business to get the appropriate advice."
''Let's not forget Inclusion too. For example, people with disabilities. Are we including them in our emergency evacuation plans? Not just how we cater to their needs but involving them in the strategies? Inclusion also refers to the way you use your language and make it accessible, but in the way you deliver the messages. Job adverts are a prime example of using male dominated language which is why less women apply.''
Singh also provided tips for those organizations wanting to drive development beyond International Women's Day:
"My tips:
Educate yourself to actively try and understand the challenges women (and other minorities) face. Let go of the fear of being wrong and never underestimate someone based on your assumptions.
Take a stand when groups become a target for unjust treatment. The most important part of being an ally is to speak out and act when an individual or group is being targeted.
Promote leadership to help women (and other minorities who may not traditionally take leaderships positions) to progress, find opportunities and recommend them for a role and/or give them a platform."
The WiR initiative will be hosting a hybrid event (in-person and online) from 16.00-18.00 today, which will be considering the year's IWD theme of 'Breaking the Bias'. Please click here to view more information about the event and register.
More on