Mask wearing to be a matter of choice for UK businesses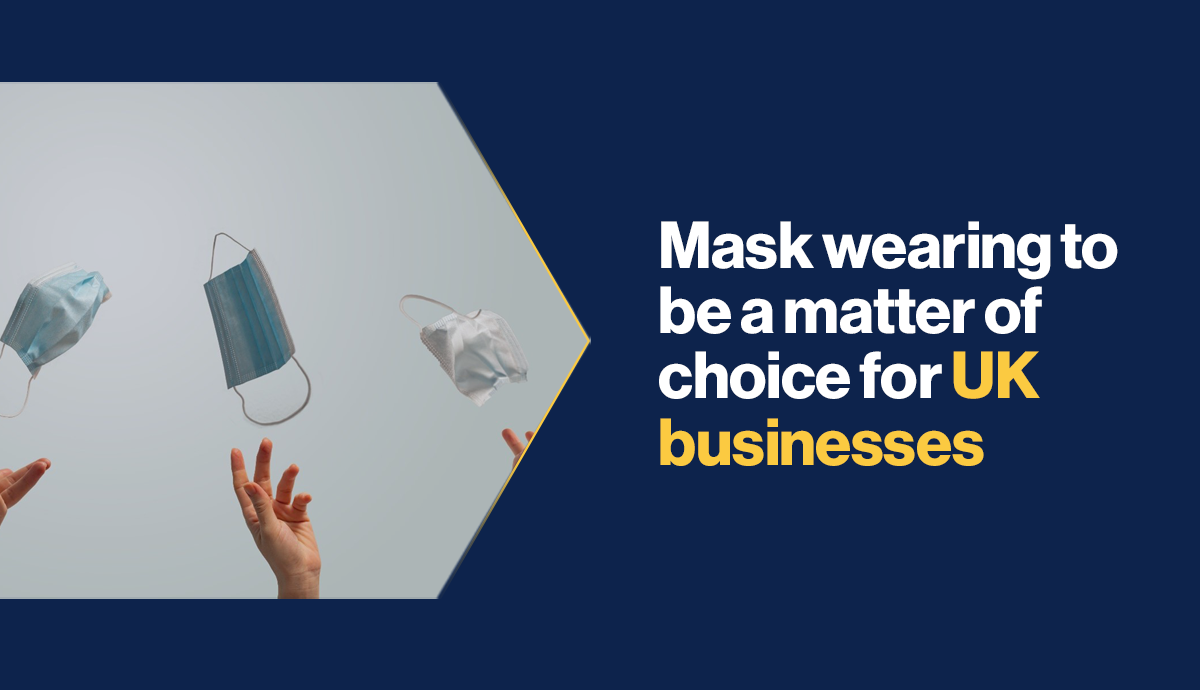 The UK Government has said face coverings will be recommended in England but not mandatory from Monday 19 July
To mask or not to mask is the question for many UK firms now granted the power of choice to mandate mask wearing for employees and customers.
The government have included all industries to enforce their own rules including transportation services. Buses, trains and tubes have the choice to advise passengers to wear masks on busy services, or to simply not. Many airlines have already decided to make mask wearing compulsory.
Businesses such as shops, pubs and hairdressers are relying on updated policies while Tesco, Asda, Lidl and Waitrose, have said they will encourage customers and shop workers to wear masks, even after 'Freedom day' (July 19).
Tesco spokesman told Evening Standard they will continue to have a limited number of people in stores and protective screens at every checkout, "We're asking our customers and colleagues to be on the safe side, and so from July 19, we'll be encouraging our colleagues to wear face coverings whilst they work and encourage our customers to do the same when they shop with us."
Pubs and leisure firms will also encourage staff and holiday makers to wear masks indoors.
Retail shops on the other hand have shop workers worried about the government lifting Covid safety measures.
The Shop workers union told the BBC, " Retail staff are working with the public every day and are deeply worried about catching Covid-19".
Retail stores therefore will encourage shoppers and staff to wear masks and some are willing to mandate the rule for staff permanently.
Goldman Sachs will impose mask wearing for all staff returning to the London HQ from July 19 but will not require staff to be vaccinated unlike some of their competitors.
More on
About the author
Journalist
Lisa Hanley is an In - house Journalist working for The BCI. With a Masters degree in Televison Journalism from City, University of London, Lisa has previously worked as a Freelance Producer and Journalist for London Live, PA Media and Thomson Reuters Foundation. Her experience varies from producing documentaries, films and podcasts to producing news packages for television and voiceovers for radio.
Lisa is the creator and host of the investigative podcast, The Scrutiny Hour and blogger for www.lisajournoldn.com.