Meet the BCI LTP: Business Continuity Planning Asia Pte Ltd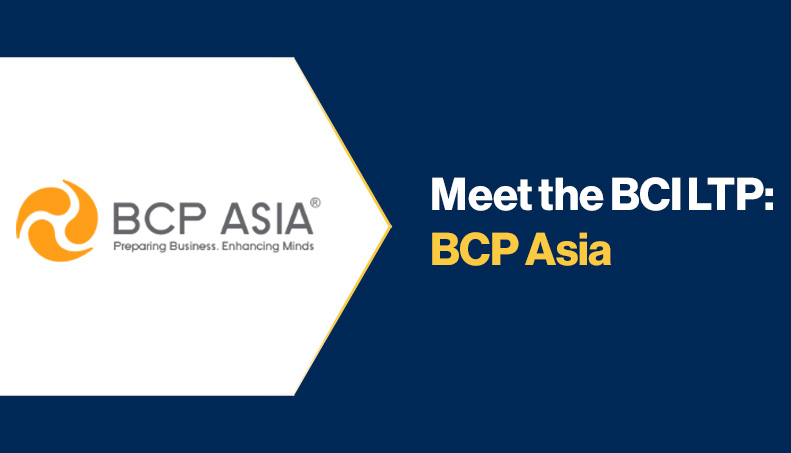 CBCI Certification Course
Incident Response and Crisis Management Training Course
Henry Ee, FBCI

Managing Director, Business Continuity Planning Asia Pte Ltd

Henry Ee is the founder and Managing Director of Business Continuity Planning Asia Pte Ltd (BCP Asia). With over 20 years of Business Continuity, Enterprise Risk, IT-Disaster Recovery and Crisis Management experience, he has undertaken over 300 BCM projects spanning across Asia Pacific and across a spectrum of industries including Banking & Finance, Healthcare, Manufacturing, Telecommunication, IT, etc. An experienced trainer, Henry has trained and guided over 5000 professionals across Asia.

Before starting BCP Asia, he gained practical experience as an end-user through holding senior positions as Regional BCP Manager in 2 international banks, ABN AMRO and JP Morgan Chase, where he rolled out comprehensive regional BCP programs and rigorous trainings & exercises.

The first Asian to be elected to the Board of BCI (UK), he was later awarded with the Lifetime Achievement Award by BCI in October 2010. A member of the working committee of for various standards including ISO 22301, SS540:2008, etc.

Victor Ng, AMBCI, ACTA

Co-Chief Trainer, BCP Asia

Victor Ng joined BCP Asia in Year 2008 and is currently heading the Internal Audit team. He conducts trainings and internal audits for BCP Asia clients, of which many achieved their certification at personal or organisational level. A well-liked professional by clients, Victor always provides advisory from different angles that provoke thoughts and new ideas. With over 25 years of experience, both as a BCM & Risk Manager in the global banks and as a consultant with BCP Asia, Victor has many real life experiences that includes Y2K, September 11 incident and global virus attack. Victor is a professionally certified AMBCI (BCI), ISO22301 Lead auditor certifiedand graduated with a Computer Science degree from the University of Tennessee, Knoxville (USA). He is a certified trainer by BCI and is ACTA certified.

Raymond Ee, MBCI, ACTA

Trainer, BCP Asia

Raymond Ee led the team in the development and implementation of Business Resilience related solutions. As an avid evangelist for corporate adoption of BCM good practices and automation through technology, Raymond has been actively sourcing and exploring new areas for more efficient ways to roll out Business Resilience programs. A certified professional (MBCI), Raymond also provide consulting advisory and trainings to organisations.

Raymond holds a degree in Computer Science & Information Systems from National University of Singapore and a MBA from San Francisco State University. He is a BCI certified trainer and ACTA certified.
More on