My CBCI: Andy Coglan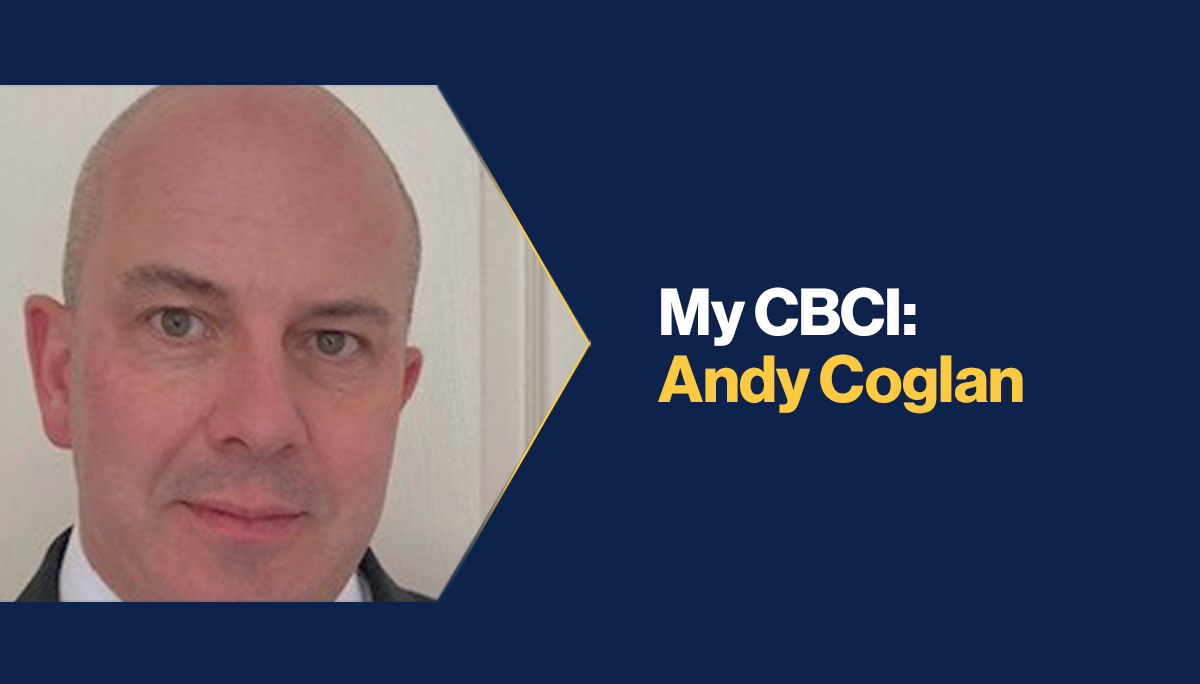 Name: Andy Coglan
Job Title: Business Continuity Manager
Organization: The Insolvency Service
Why did you decided to take the CBCI Certification Course?
Having been working in and around our Business Continuity team for some time, I had made the conscious decision that BC is my firm career path. As such, I wanted to ensure that I knew the "theory behind the practice" so my organisation (and I) had confidence that I am operating based on knowledge and not what could be potentially perceived as "guesswork". My established BC colleagues recommended the CBCI qualification as the internationally recognised standard for the industry.
What did you learn by taking the CBCI Certification Course?
The biggest learning point from the CBCI course for me was/is that it is my job, as a (qualified) BC professional, to guide and educate at all levels in the organisation, no matter how tough this ask can be. In more general terms, the course taught me how every strand of the organisation links with each other, in terms of BC, and how any incident can affect workstreams and the organisation as an entity. Working in a Government organisation, the course really emphasised how an incident could, therefore, impact far wider across Government organisations if BC planning is not in place.
What has been the effect of the CBCI Certification Course been on your career?
Significant! Having a formal qualification immediately adds weight to advice I give and so on. It also means that the team I work in is recognised, across the organisation, as a professionally qualified team, as opposed to a team with several people qualified. At a personal level, the learning has given me confidence in my own knowledge and abilities in the BC world, plus the (I guess obvious) bonus that having the CBCI qualification allows me to fully explore furthering my career.
How has the CBCI Certification Course helped you in your role?
The knowledge I gained from the course has meant that I can confidently interact with the CEO and his team in planning and moving the BC of the organisation forward. This is very much helped by the recognition of the CBCI qualification as it sends a very clear signal that I "know what I'm talking about".
The CBCI Certification course has been invaluable, and I would commend it to anyone starting out in their BC career.
More on