My CBCI - Denise Scholtz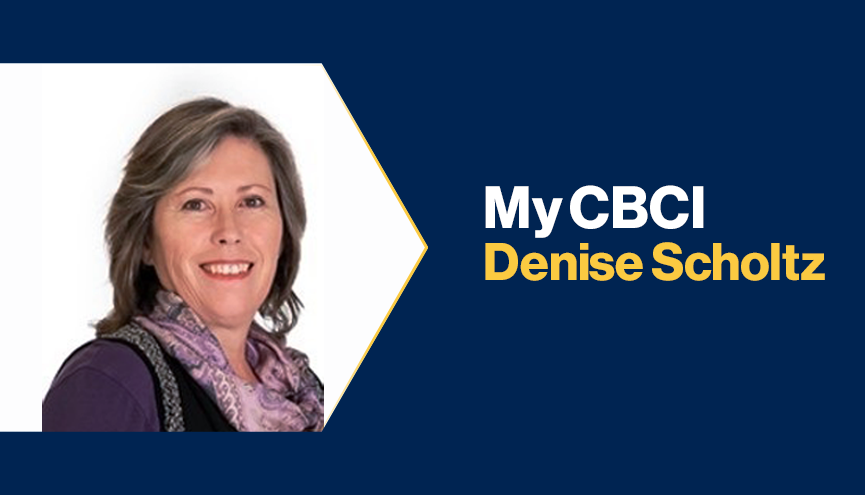 Name: Denise Scholtz
Job Title: Business Continuity Coordinator
Organization: City of Cambridge
Why did you decided to take the CBCI Certification Course?
I was moved into the Emergency Management Team early on during the COVID-19 pandemic as a Business Continuity Coordinator. I wanted to receive certification in this field that is widely recognized.
What did you learn by taking the CBCI Certification Course?
Since we had just started out on our business continuity plan process, and were planning the BIA interviews, learning about the BCM lifecycle helped me to get up to speed with my team. I further learned a lot from the examples that were shared and was able to bring some best practice suggestions to the team that we could implement in practice.
What has been the effect of the CBCI Certification Course been on your career?
It has given me the knowledge to kickstart my career in this field, and participate as a valued member of my team. Having an accredited certification definitely raised the awareness of my commitment and gave me confidence in my knowledge.
How has the CBCI Certification Course helped you in your role?
I am able to apply the knowledge in practice, which makes the pieces fit together and make me think of the lifecycle as a whole. I am able to explain the value of the BCP to all participants with the knowledge I learned. This is an invaluable tool when you are working with business partners in embedding business continuity in your organization.
More on