Report Summary: The impact of Fake News & Misinformation on Business Continuity (Panel Discussion)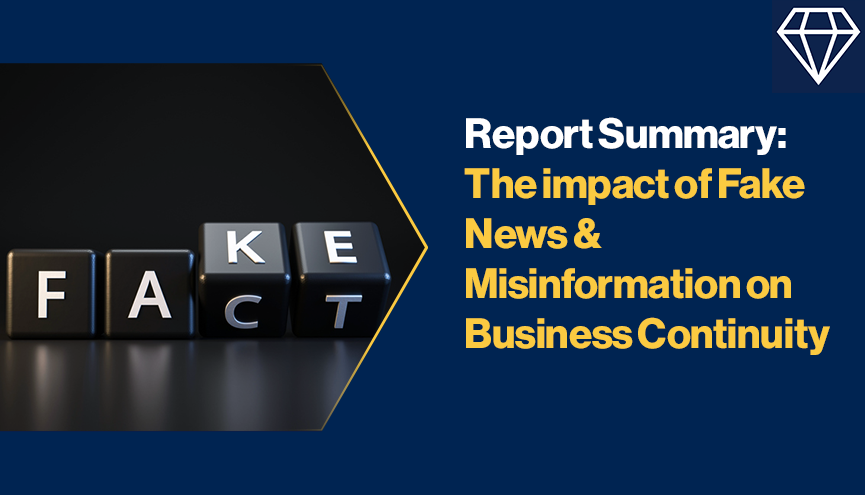 Please note that this report summary is exclusive to BCI Members only. If you are a BCI Member, please login into your website account to access the content.
On 10th September 2021, we released a panel discussion on the impact of Fake News on Business Continuity, the panel was moderated by Rachael Elliott, Head of Thought Leadership at The BCI, and featured Jim Preen, Director at YUDU Sentinel, Charlie Maclean-Bristol, CEO, PlanB Consulting, Roger Christie, Managing Director, Propel Group, and Evita Francis, Vice President, Business Resilience MENA, Marsh. Here is the report summary of the panel discussion.
More on