The BCI Podcast, S2 E2: Membership associations are still relevant, here's why…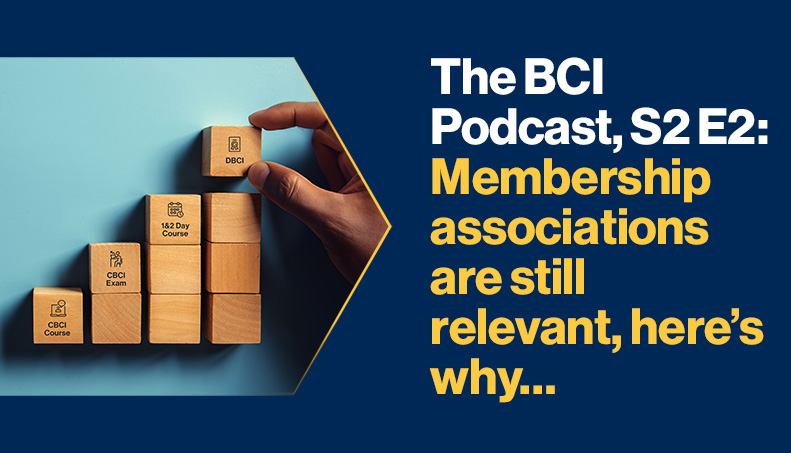 Please login into your website profile to access the podcast episode.
In this episode, BCI's Head of Membership Experience, Shola Jinadu, and Des O'Callaghan FBCI, come together in an engaging conversation about membership associations.
They share personal perspectives, with Shola leveraging her experience working for professional bodies and Des being an expert in business continuity as well as a long-standing Member of the BCI.
They discuss how professional membership associations still play a key role in providing professionals with unique opportunities and benefits, as well as creating a community that can share, exchange, and connect people.
Speakers:
Shola Jinadu, Head of Membership Experience, The BCI
Des O'Callaghan, Chapter Leader, The BCI Canada Chapter
More on