Top Challenges to Effective Critical Event Management and What Your Organisation Can Do to Overcome Them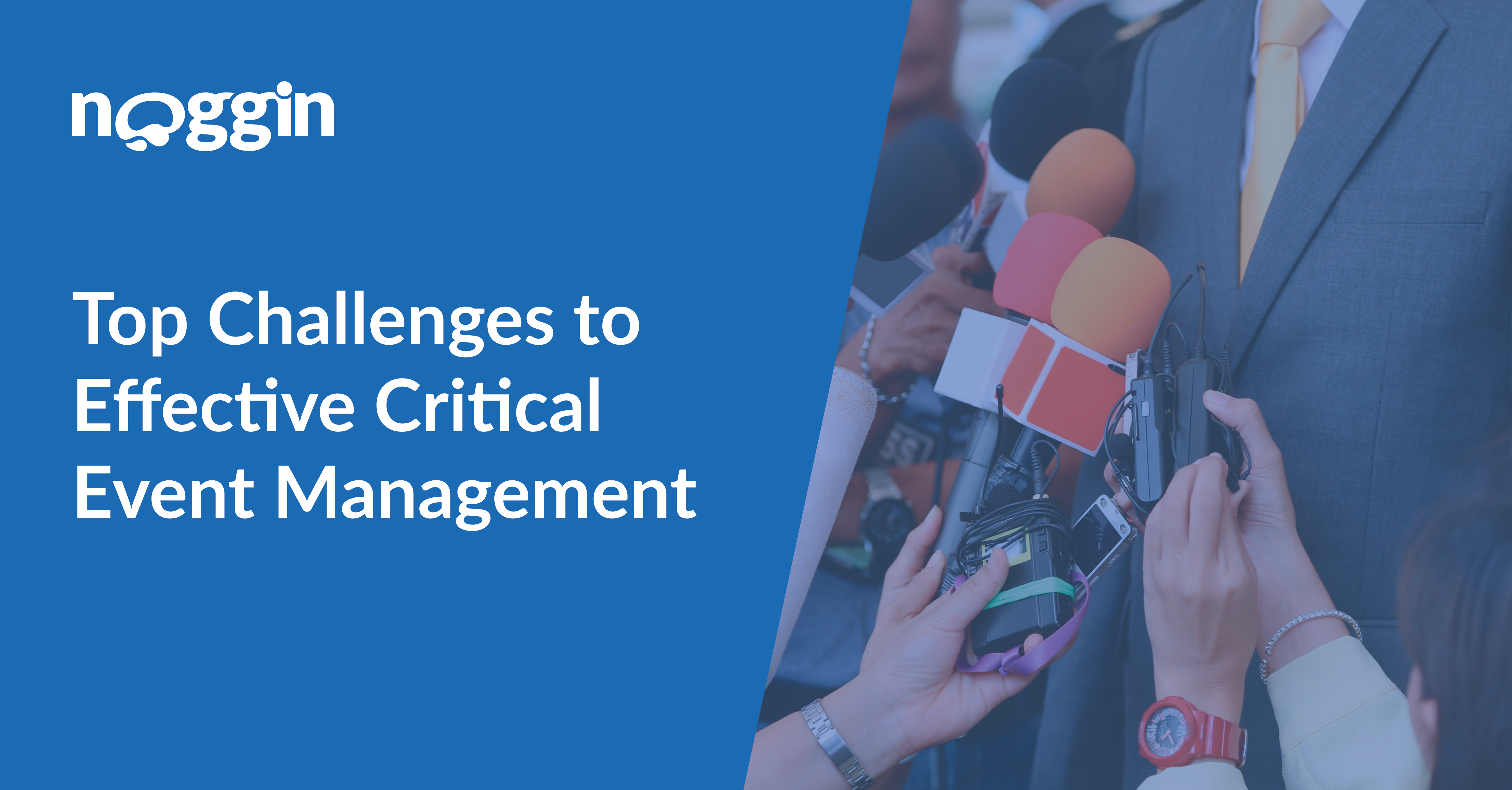 What is critical event management?
Critical event management is the cross-functional approach to managing the preparation for, response to, and recovery from events that impact an organisation's continuity, operations, and safety.
The advantages of such an approach are numerous. Critical event management enables effective interdepartmental communication and coordination, giving response leaders a real-time, consolidated view of threats, automated functionality to assess and respond to those threats, as well as information capture capabilities from reporting.
These advantages stand out against traditional incident management mechanisms. Too often those mechanisms are siloed off in one department. That's even though critical events themselves rarely respect neat departmental boundaries.
Critical event management challenges you should consider
Numerous obstacles, however, conspire to make critical event management difficult. For one, the ongoing COVID crisis, now protracted by the highly transmissible Omicron wave, has led to more workforce fragmentation than ever.
Why does it matter? Since employees are working from anywhere, employers need even more data as to where those workers are, to keep them safe in accordance with duty of care obligations.
Employers had challenges collecting that kind of data even before the pandemic.
Add to that, effective critical event management requires equally effective communications. Workers today, though, are inundated with communications, thanks in part to the rapid uptake in corporate communications tools.
Being inundated with so many messages only makes it more likely that employees will tune out emergency communications when it matters most.
Nor are employers out of the woods once they've collected employee data.
Nowadays, most countries enforce data privacy regulations, placing numerous restrictions on what organisations can do with the personal identifiable information they have in their systems.
The world's largest economic bloc, the European Union, has one of the strictest data privacy frameworks, the General Data Protection Regulation (GDPR). Important jurisdictions, like the state of California, have even modelled their data privacy schemes on the GDPR.
When it comes to data, compliance risk isn't the only critical event management challenge, either. Siloed data sources also conspire to make critical event management more difficult.
Data tends to come from multiple systems over the course of a critical event. Too often, though, that data is stored in systems that don't communicate with each other.
That makes the task of leveraging useful data across operations to better inform the response all but impossible.
The tech solution to keeping employees safe and organisations resilient
What can be done to overcome these challenges? Here, critical event management solutions come in handy. These are software platforms and related services designed to manage an institution's preparation, response, and recovery from events that impact continuity, operations, and safety.
But not just high-impact events, either. Critical event management solutions can help organisations handle lower-impact issues, as well.
That gives organisations more bang for their buck. They can use the same tools to manage routine, smaller issues as they do for larger impact events.
So, what core components of critical event management solutions should you consider? Well, at Noggin, we suggest the following capabilities:
Emergency mass notification tools for targeted communications. Enables effective crisis and emergency communications to impacted individuals and response teams. Offers the benefit of both increasing response efficiency and reducing the risk personnel faces during critical events.
Employee-tracking to maintain duty of care. Enables the identification of threats to relevant personnel wherever they are. Personnel can leverage these capabilities if they themselves feel threatened or during critical events to alert employers of their status.
Incident management to improve the efficiency of emergency response. Serves as centralised hubs, or virtual emergency operations centres, to process incoming situational and risk data and manage the response effort. Offers response teams an in-depth view into critical events.
While the new year is still young, smart business leaders understand the critical event threat remains high.
What can be done to ensure organisations stay resilient, their workers safe, wherever they are?
Well, those businesses will have to get serious about critical event management strategies. That means breaking out of organisational siloes by investing in advanced critical event management solutions that give you all the tools needed to manage any event effectively through its entire lifecycle, by keeping the whole team following the same plans, communicating on the same platform, and viewing the same operating picture.
If you're ready to learn more about how to tackle key critical event management challenges, download this complimentary guide from Noggin: An Introductory Guide to Critical Event Management.
More on