UK Government set to back loans for gas price hit firms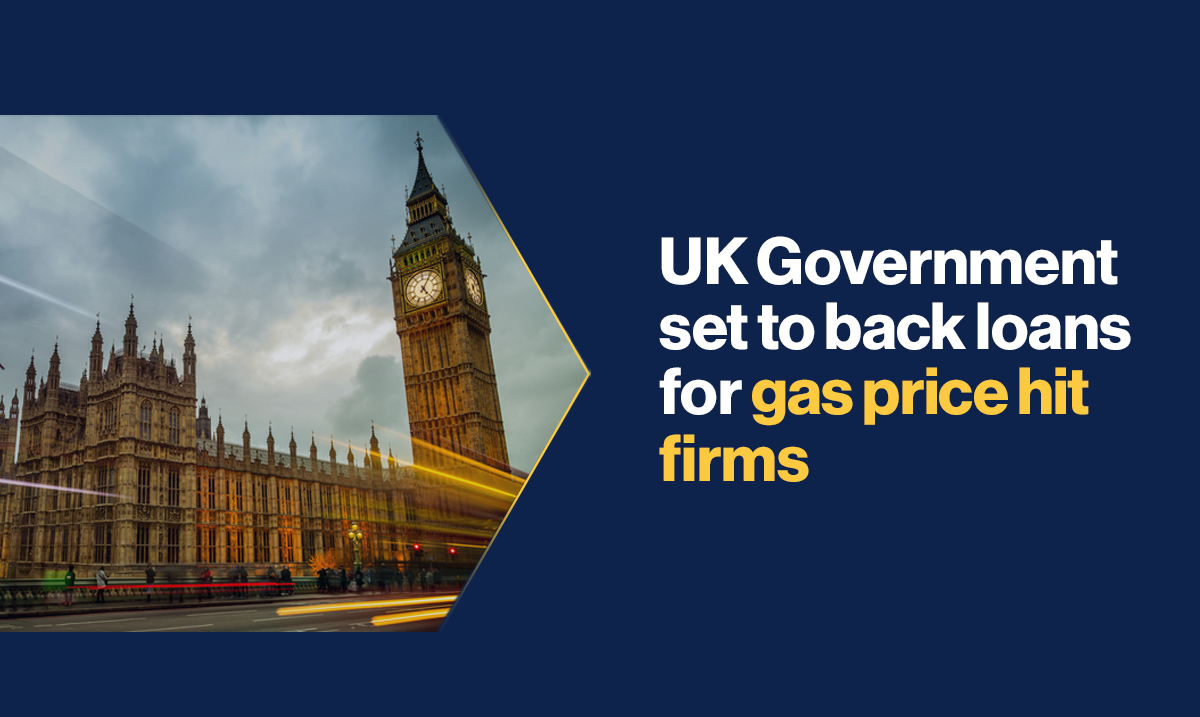 The Department for Business in the UK is expected to get backing from government for a package to help energy intensive industries as gas prices soar.
Wholesale gas prices in the UK have risen over 250% since January 2021. It is thought there are a few reasons for the increase in price:
Cold winter in Europe last year have seen decreased gas reserves.
An increase in demand from Asia – particularly China – for liquified gas.
UK has fewer gas storage facilities than some European countries – meaning it is more exposed to price rises.
The price per therm of gas has risen from a little over 50p to close to 300p at its peak. There was a little rest bite last week when President Putin agreed to increase supply of Gas from Russia – this does however raise other issues for Europe in how dependant they are on Russia for this vital commodity.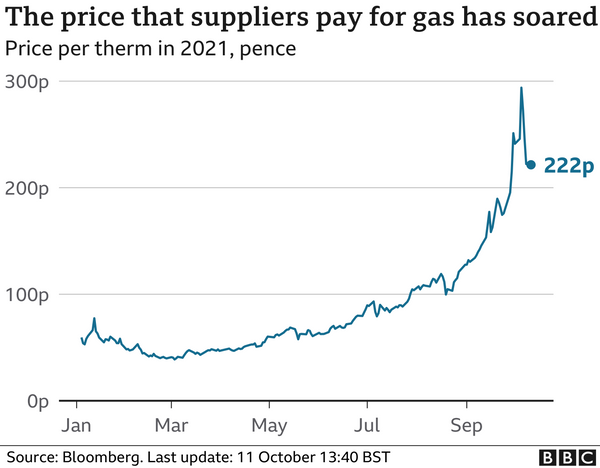 The increase in gas prices has caused carnage in the UK retail energy sector with 9 suppliers going bust in September alone, leaving many households concerned with what that means for them.
Attention has now turned to energy intensive industries that rely on the commodity, this includes steel, paper, and ceramic manufacturing. These businesses have warned that they will either need to pass the costs onto the customer, or in some instances, they would need to shut down factories as it was just not economically viable to continue.
Initially the UK Business Secretary, Kwasi Kwarteng, was unwilling to make any promises to business – even as recently as Sunday he would not commit to any action – but he has come under increasing pressure from business leaders and has now submitted plans to the UK Treasury to support the firms hit worst by the rising energy costs.
Under the plans, companies worst affected and threatened with closure will be given support in the way of loans, rather than grants, to see them through the winter to ensure thousands of jobs are not lost.
Dr Richard Leese, chair of the Energy Intensive Users Group (EIUG), told the BBC, that a quick response from the Treasury was 'crucial' and that 'we need preventative action to stop the issue spreading further.'
It is thought UK Prime Minister, Boris Johnson, is in support of the loans and a decision is expected imminently.
More on