#bciRewind | Understanding the Threats of Digitalisation to Business Continuity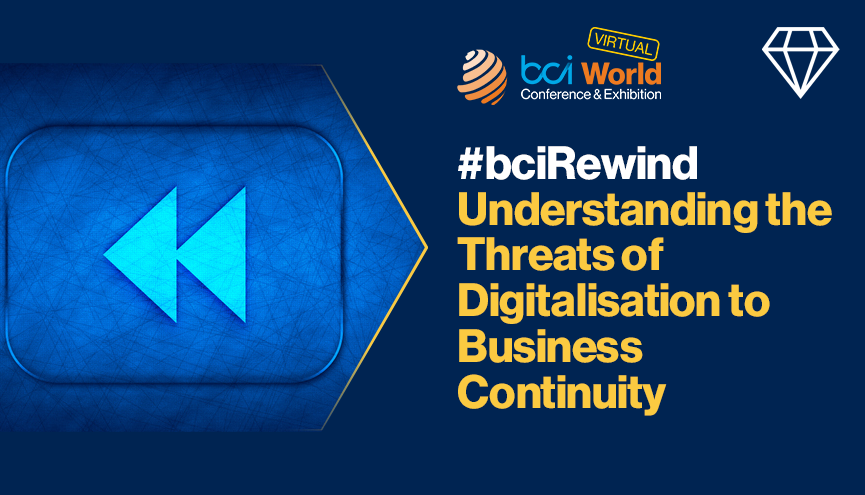 #bciRewind - this content series is exclusive to BCI Members only. If you are a BCI member please login into your website profile to access the content.
A case study on digitalisation and embedding Business Continuity in the aviation sector presented by Javier Caldés-Casas CBCI, Aviation Security Consultant, CALDES & FONERS (Spain), at BCI World Virtual 2021.
Many industry sectors have been substantially increasing their digitalisation, and thus, heavily relying on IT. This has been accelerated as a result of the global pandemic with the aim to obtain an increased operational efficiency , profitability and customer experience. Touchless and seamless processes, biometric systems, single tokens, Internet-of-Things and others while may offer many advantages, they also come with increased risks.
On the one hand, the introduction of these systems is being done at such a fast pace that government regulators have not yet come up with approved standards on performance and reliability. On the other hand, this exponential growth in digitalisation makes airports and airlines become "juicy targets" for bad actors. Javier will use his experience in the aviation sector (airports and airlines) to illustrate the main threats that arise from digitalisation.
Flight disruptions costs the aviation industry an estimated $60 billion annually. Thus, having a good understanding of the value of embedding Business Continuity in each operation is instrumental to help building organisational resilience.
More on
About the author