When (and how) will staff return to the office?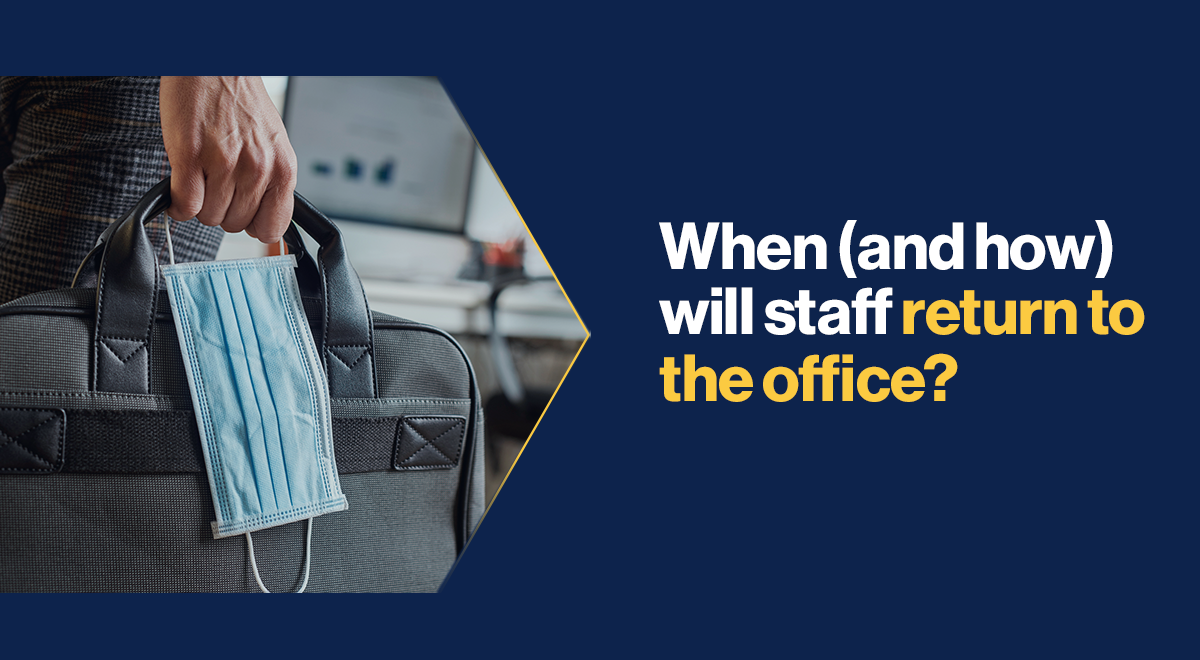 This is the question many BC & resilience professionals, and business leaders, currently face.
But who has the answers? Is there even a correct answer?
The UK Government looked a little foolhardy by urging people back to the office in August, only for them to quickly reverse the decision in September and recommend anyone who could work from home should – so, it is unlikely they will be forthcoming with any definitive plans soon.
Like the UK, many other countries in Europe and the western world are in a similar position. Sorry, no answers here.
Much of Asia and Australasia took a different path through the pandemic and are in an entirely different situation. No answers there either.
There are many articles currently being written on this subject but much of it is speculation as there has not been any time to do any solid research on the subject. So, although these hint at possible solutions, again, there are no definitive answers.
Ultimately, there will not be a 'one size fits all' solution to this conundrum. Some organizations may maintain remote working forever, some may return full time to the office – consensus is somewhere in the middle will be the approach most take.
Each organization will have to take stock of their own situation and act accordingly, rather than looking elsewhere for answers. Each business will have its own criteria and issues it needs to consider – staff welfare & opinion, productivity, office space, IT infrastructure and many others – and no two businesses will be identical.
Much of this will have an impact on an organization's ability to continue operations and be resilient. That is why BC & resilience professionals need to ensure their voices are heard at the top when these business decisions are taken to ensure the survival and the long-term health of the business.
Do you have experience of the above? What are your thoughts? What is your company doing?
We would love to get your take on this question. If you would like to contribute with a blog, a case study or share your thoughts via a short interview, please contact [email protected]
More on