Women in Resilience Spotlight: Rina Singh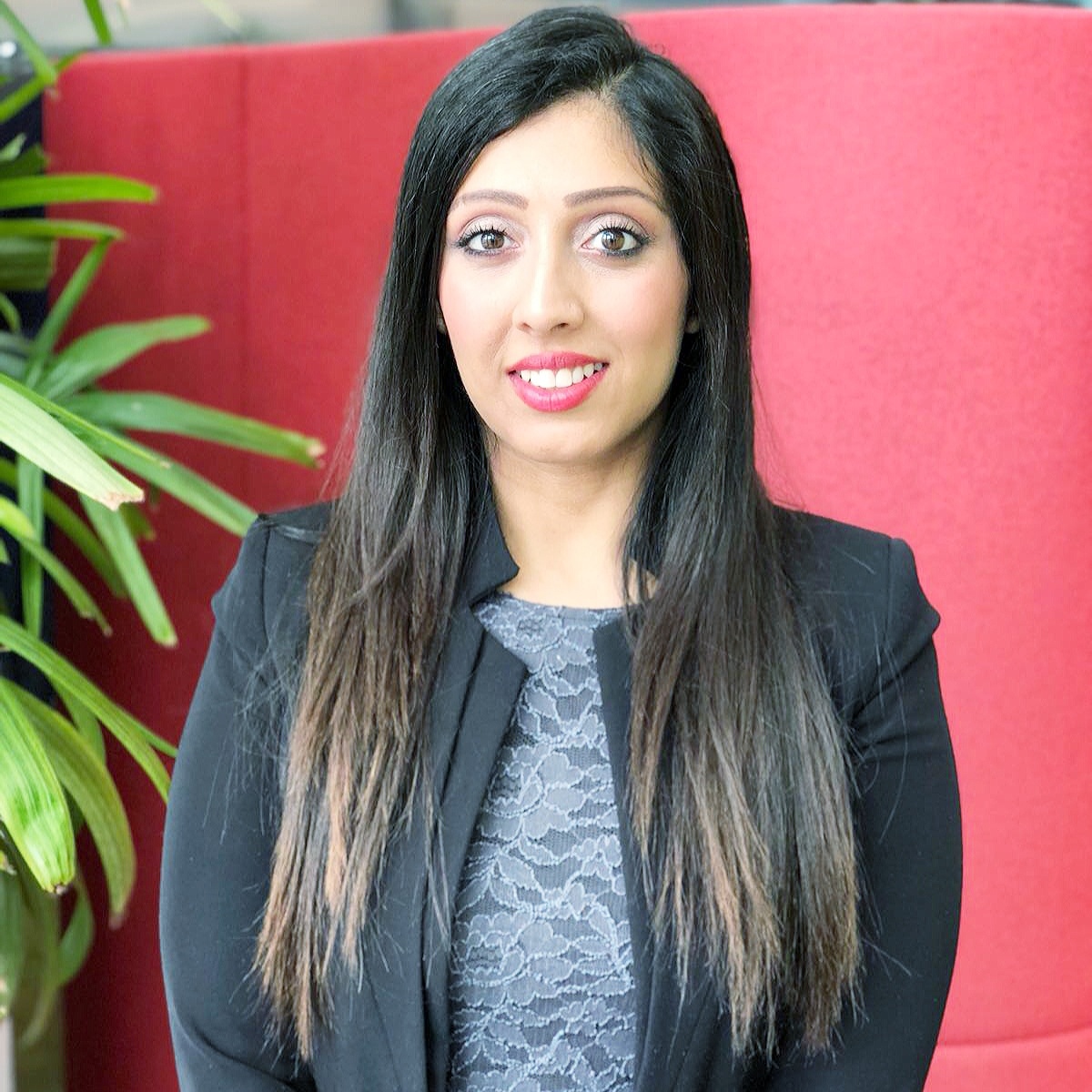 Rina Singh is the queen of resilience social media (as proclaimed by fellow WiR committee members). She runs the Resilience Pod blog and is one of our newest committee members dedicated to taking the WiR initiative forward. With such a wealth of experience in risk and resilience across a wide variety of sectors we had to hear from her on what she sees for the future of this industry and her own career. (If you are interested in being featured on the WiR site please do reach out to her on LinkedIn).
What brought you into the industry?

Just by chance. Whilst working for a charity in my risk role in London, BCM landed on my desk. My manager at the time told me to learn about BCM so that when the consultant working with us 'set off into the sunset', (that always made me smile) I could pick this work up.

After successfully planning, implementing and exercising key BCP for a corporate head office refurbishment of 600 staff the project ended, and the consultant left. It was then up to me to embed it into the whole organisation. This is where I got a true taste of embedding BCM and the importance of a resilient organisation. I loved it! Plus, the bonus of being shortlisted for the BCI's Newcomer back in 2015 really motivated me. During the lead up to nomination, I published 2015's first round of working paper series of how I embedded BCM in the charity via what I called my invisible framework. This was a proud and inspiring moment for my career.
How did you reach your current position? What challenges did you face?

Through sheer perseverance and embracing the nature of working in industries where there are a few people with significant responsibilities. This has been pertinent as I have been responsible for an array of resilience disciplines and teams through my various roles; these have included GRC, complaints & compliments, BC & CM, and policy setting.

Career progression comes with many challenges from taking on a magnitude of disciplines, management issues, learning on the job, politics in the workplace and to an extent self-awareness (including confidence). I have throughout my career faced three distinct unconscious biases of age (being perceived as too young), gender and very early on my ethnicity.

There will always be challenges, but that is just part of life. It's up to you to navigate around them because all this just builds up your personal resilience. That is essential, but specifically so when we spend our working lives helping our organisations become resilient.
Which specific skills do you think are needed to become a leader in your field?
Emotional quotient (EQ). It simply is not enough to know your discipline text book cover to cover complemented by various degrees. Having a high IQ is an advantage of course but having EQ can make all the difference. This determines our ability to manage our feelings, relationships and influence our programme.

How many people have you come across that look good on paper, but you would never put them in front of your stakeholders?

Self-awareness, self-management, empathy, relationship management, and effective communication are the key ingredients to EQ; these are the backbones to successful leadership.

Do you think that the BCI WiR initiative will influence our industry? If yes, how?
We are determined to create events which will empower women in our industry and offer them tools that they can take away to not only navigate their careers upwards but manage challenges faced specific to the female gender. If the initiative can provide an open space for women to use their network support one another in the truest form, the industry will be influenced.
Tell us how you will personally contribute in the WiR group?

Being on the committee is a privilege and I will do this by ensuring that we stay true to the aim and challenge in everything we put on, to consider
How this will impact me as a woman in resilience specifically?
What is the value of this to my gender rather than any other event in the industry?
What takeaway can I learn that will empower me? If this will help me and my challenges, then this will likely help my fellow women in resilience too.
I want any woman attending our events or webinars to feel empowered/inspired and not alone. Since joining, the changes I have suggested have already been implemented to ensure events are run for maximum benefit.

If you want to get involved with the social media aspect or want to write something get in touch with me via LinkedIn and the Resilience Pod

What changes would you like to see in the profession?

Greater awareness on the softer skills required for embedding a resilient organisation and continued knowledge sharing – this is a major project for the BCI and many of you who attended the World Conference will have seen that this is going to be forming a large component of the competency framework.
I think we need to be less possessive of our knowledge and experience - let's share and learn, as this is what our industry is all about. We are not in it alone.
In your opinion, why should more people be joining the resilience community?
It's a perfect way to learn about your organisation and understand how to link all the important drivers together to keep it going in a disruption. It truly is a customer driven role and if you have IQ with EQ you are perfect for this community.
More on