Women in Resilience Spotlight: Tracey Forbes-Rice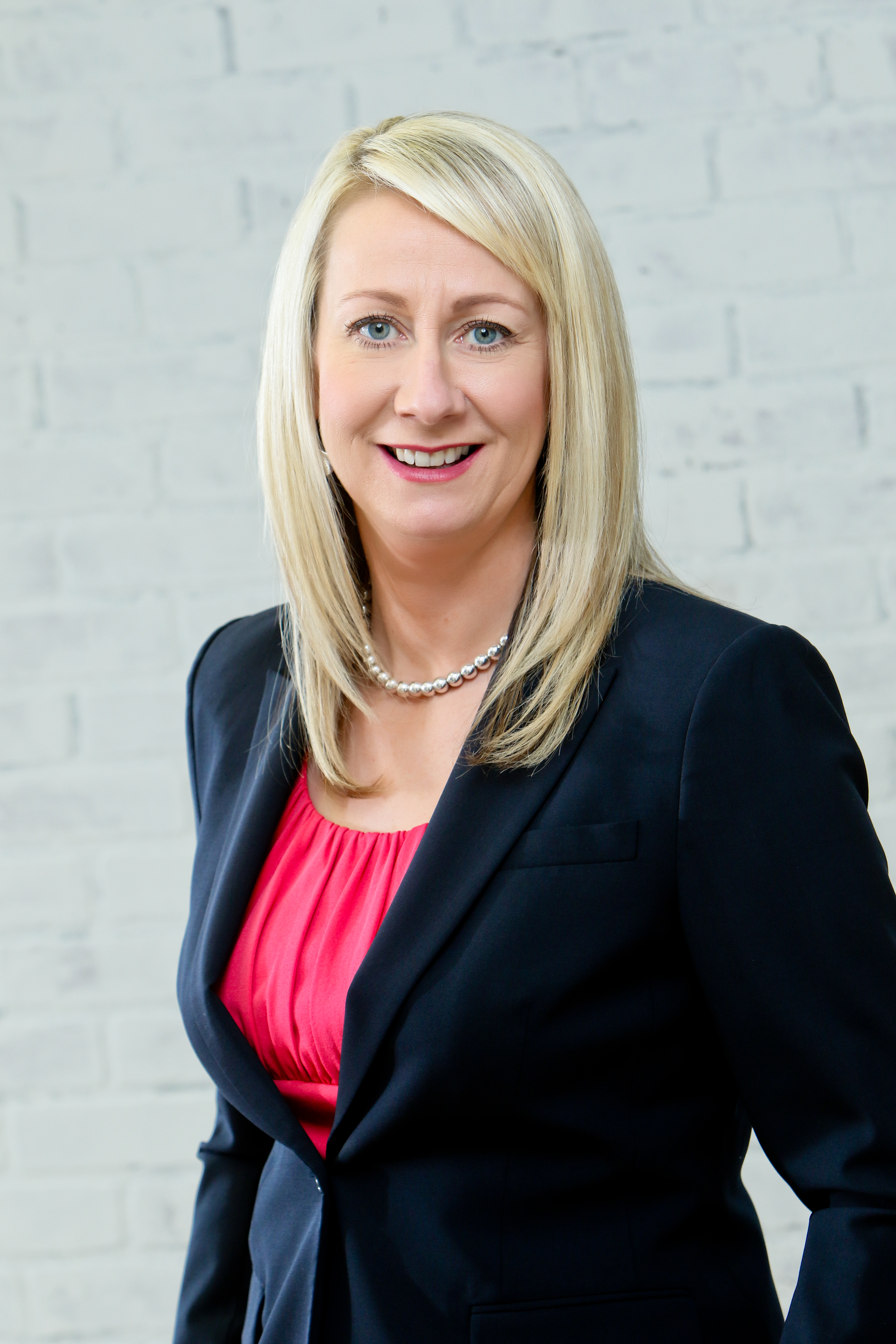 This week the spotlight is on Tracey Forbes Rice, Vice President of Customer Engagement at Fusion Risk Management. Tracey is an honorary member of the Business Continuity Institute (BCI) and has more than 20 years' experience in business continuity, product development, product management, and customer success. She is a regular speaker at national and international events and conferences. We had the opportunity to talk to her about what led her to get involved in the WiR initiative and her vision for its future.
What brought you into the resilience industry?

My love for adventure! After graduating from the University of the West of Scotland, an opportunity arose to work in software development in the United States, and the rebel in me jumped at the chance. I was young, ambitious, and excited to experience the thrill of working and living in another country. Little did I know that a one-year experiment would turn into over 20 years in business continuity.
At the time, I had very little knowledge of the industry, but found it really intriguing. I naturally gravitated toward customer-facing roles because I thrive off establishing meaningful connections with clients. Working with individuals across all levels in an organisation is how I discovered what is so special and energising about the resilience space. This industry is incredibly unique, as are the professionals that serve in it. We work together both in and out of crisis. There's a real sense of community – a willingness to share experiences, advice, and information to help each other be resilient.
How did you reach your current position?

I have had some amazing mentors in my life who encouraged me to step outside my comfort zone and pursue different avenues in my career to help gain experience. I wouldn't be where I am today without them, and I'm so incredibly grateful for their advice and guidance. I learned along the way to embrace change, to drive change, to push forward, and to make a difference. This has served me well in so many circumstances.
My career journey evolved based on my driving force to learn and, in turn, to help others. Regardless of age or experience, we have a lot to learn, and it's important to take advantage of every opportunity to learn from those around us. My role in engagement allows me to meet business continuity leaders from organisations across the globe, and I really enjoy networking and forging relationships with such a dynamic group of people. I consider myself very fortunate to have had the privilege to work with some of the biggest and best in the industry!
Along the way, I have been actively involved in a number of industry associations, including the BCI WiR, Disaster Recovery Journal (DRJ), and Disaster Recovery Institute International (DRII) Women in Business Continuity. Being actively involved in each of these associations has given me a broad and deep knowledge of the industry and a dedication to further the growth of it as a whole.
Which specific characteristics or skills do you think are needed to become a leader in your field?

Passion, energy, positive attitude, and excellent communication skills are important traits to be a successful leader in our industry. One of my favourite sayings is "if you want to be seen as a good leader, then act like one" so I believe in leading by example - show people how things are done and inspire them to realise they too can accomplish the same things. It's incredibly gratifying to show others what is possible and then watch the magic happen!

Determination and a can-do attitude go a long way in this industry, and having the conviction to take on and complete difficult tasks is a must. Communication jumps out as one of the key skills for success – we are required to communicate with all levels in an organisation, so we must be able to identify different personalities and adapt our messaging accordingly. Behavioural assessment tools such as DiSC® have been a great
resource to me in learning how to engage others effectively.

And finally, I'm a big fan of building your brand. Your personal brand is all about who you are and how you want to be known. The 'Tracey Forbes Rice' brand has helped frame my desired role in this industry, establish goals, and a vision for my career path. Do you have a brand? If so, gold star for you! If not, then I recommend you start building it, it will help you communicate clearly who you are, and should feel really inspiring to you!
Do you think that the BCI WiR initiative will influence our industry?

BCI WiR is growing fast, offering support, advice, and a sense of community to others in this sector – an indication of how far this industry has come!
The industry is attracting more women than ever before. Over half of all newcomers are now women. This diversity will deeply enrich our industry. BCI WiR will undoubtedly play an important role in developing the expertise of women and help them reach their professional goals. Training classes, certifications, university degrees, and master's degrees are all great opportunities now available to those interested in furthering their career in resilience. These are exciting times - I like to think that a big draw to our industry is the opportunity to help others, be part of a community and help our world be resilient.
Above all, BCI WiR will have a positive impact because it brings together people who are passionate about the success of this industry and their own success within the industry. The fact that we are combining our energy, our aspirations, our creativity, and our expertise ensures that we will overcome challenges to the betterment of the industry worldwide.

Tell us how you will personally contribute in the WiR group.

My goal is to set an example and encourage others: to share my journey and my experiences through the good and bad. You need to constantly seek new opportunities and challenge the status quo, and I can help guide and mentor people through this.

Throughout my career, I've had mentors (both men and women) who groomed me for positions of which I had no idea I was capable. They saw my potential and gave me the nudge, the courage, and the training that I needed to move up into new positions. I want to pass that on to others and to help people evolve into roles and positions – and successes – they may not have thought or dreamed to be possible!

I believe that success has a collaborative aspect. Each of us needs help, guidance and encouragement to succeed. As a community of women, we can be both mentors and mentees for each other.
You are involved in a new career development initiative with the Disaster Recovery Journal (DRJ). Would you tell us about that?

As part of the DRJ Editorial Advisory Board, I serve as chairperson of the Career Development Committee. This committee promotes education, opportunity, inclusion, and excellence surrounding the exploration and evolution of career paths in all aspects of business continuity and risk management.

We have developed an international mentorship program that will be launching shortly. Using a premier mentoring software application, participants will have the benefits of matching, communication options, goal tracking, a customised reference library, and more. The mentor and mentee relationship is designed to provide resources and guidance to equip mentees with the necessary knowledge, best practices, and tools to succeed in their chosen career path.

I am incredibly excited to be involved in this initiative. It's a giant step forward for our industry - it's all about bringing people together, empowering each other, and helping the community grow!