How has Business Continuity training for staff improved resilience within your organization?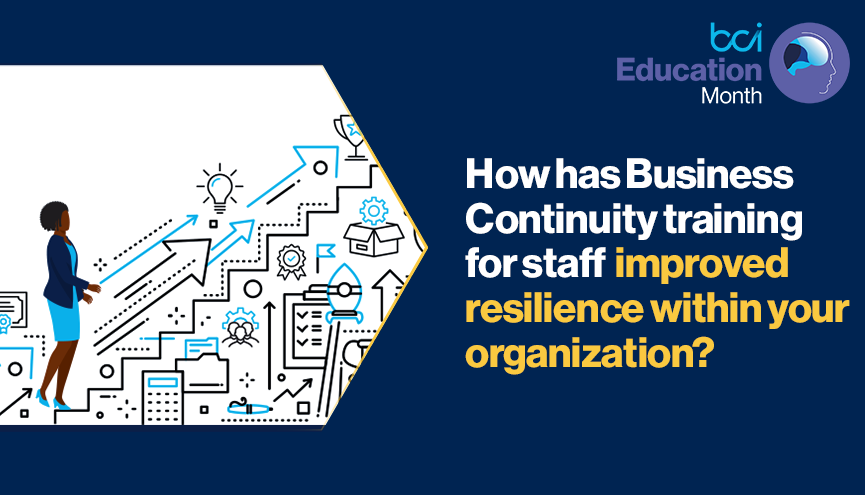 Traditionally, Business Continuity (BC) training has always been a "stuffy affair", packed with enough acronyms and spreadsheets to put even the most studious professor to sleep.
However, I have always been of the mindset that only with practice do we learn. Working in an international organization, it has been important that we deliver training that is not only engaging but universal. Our training spans between a now mandatory onboarding journey and employees that have already been with us for some time. Indeed, within our team, we have started to adopt some core principles which help us deliver training and are now paying dividends in employee engagement and awareness.
These include:
Micro Modules
Small learning activities, which can be completed within a few minutes and convey key principles (explanation of the policy, how to exercise, crisis framework, etc) in a simple and user-friendly manner, aka no jargon or acronyms. We deliver these through in-house e-learning platforms, but also navigate to material already created on services such as LinkedIn Learning.
Adjusting our exercise approach
An exercising approach where we are all in the same room and around a big desk just doesn't feel relevant anymore, so be flexible in style instead. You don't have to do traditional tabletops, as long as the key message/objectives are achieved. Other tips include allowing for hybrid participation, setting a regular cadence of meetings, and using situational report templates to your advantage. You can also embrace remote work and technology, allowing for team members to dial in while they are out and about, or to share their live video of a scene or process.
Be creative
One of the big initiatives is of a BC escape room (in a box), a real life experience which is itself an escape from virtual meetings and also a great team building experience. The challenges, puzzles and locks you might expect in a real escape room are replicated so that they can be completed in a single meeting room. All the answers, clues, etc, will have a focus on your desired subject matter.
Since being more creative with how we explain the subject matter, we have seen a huge uptake in participation in meetings, advocacy at senior levels and fortunately (unfortunately for some perhaps) more work as new topics and ideas are shared with the team.
Learn more about Education Month 2022 :
To be the first to know about BCI News and more follow us on LinkedIn here, or on Twitter @TheBCEye
More on
About the author