Meet the BCI Training Partner – Premier Continuum Inc.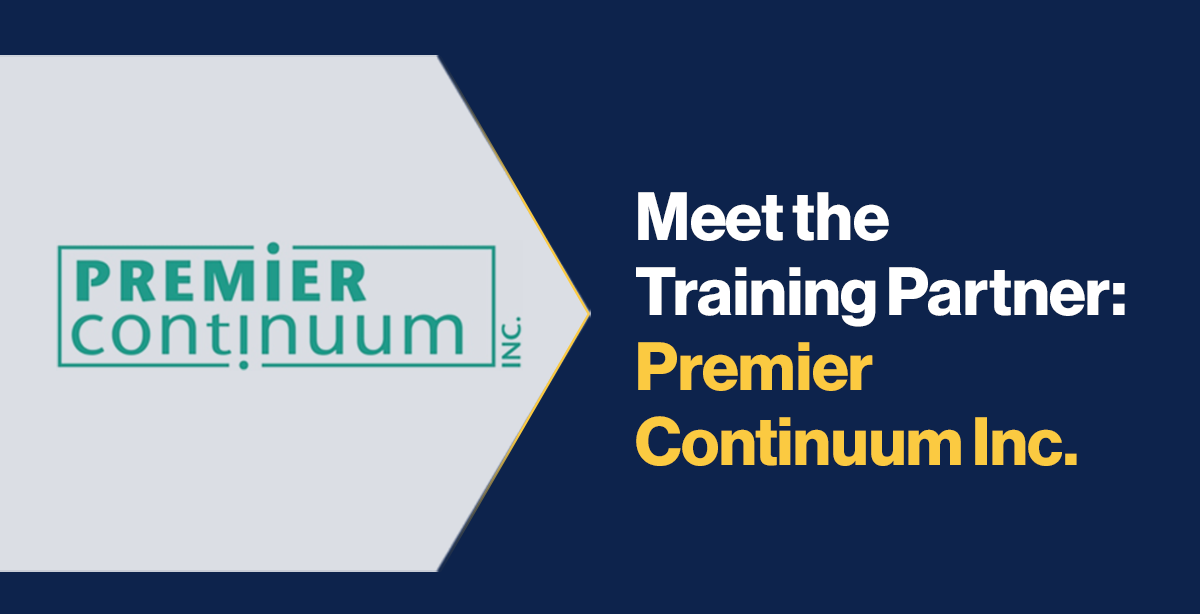 BCI Courses Provided:
CBCI Certification Course
Business Impact Analysis Training Course
Designing and Delivering Effective Exercises Training Course
Designing Business Continuity Solutions Training Course
Developing and Managing the Business Continuity Plan Training Course
Embedding Business Continuity Training Course
Incident Response and Crisis Management Training Course
Introduction to Business Continuity Training Course
Introduction to Organisational Resilience Training Course
Policy and Programme Management Training Course
Validating your BCM Programme Training Course
Meet the Instructors:
Isabelle Primeau

BCM Consultant, MBCI, CBCP, Premier Continuum INC

Founder and President of Premier Continuum, Isabelle has advised organizations from various sectors and, in all phases of the continuity program and crisis management for more than 20 years. Recognized as a thought leader, she teaches for the Business Continuity Institute in Canada, the United States and Europe, and has trained hundreds of professionals. She also leads private training tailored to the needs of the organization, including to the World Bank in Washington. Always on the lookout for new trends in the industry, Isabelle designed and developed ParaSolution, a cloud-based and award-winning software for BCM, DRM and EM/CM offered by PCI. Greatly involved in the community, Isabelle has sat through out the years on the board of professional associations.

Marie-Hélène Primeau

BCM Consultant, CPA, CA, MBCI, ISO22301 Lead Auditor, Premier Continuum INC

Executive Vice-President of Premier Continuum, Marie-Hélène is a seasoned practitioner, with more than 15 years of experience in supporting public and private organizations in setting up, exercising, maintaining and evaluating their business continuity program. Having worked with executives and senior managers, Marie-Hélène is known for her presentation skills and her impeccable methodologies. For the last decade, she has trained hundreds of professionals in North America and Europe, in English and French. She is a great coach, willingly sharing knowledge and helping the development of her clients. To promote the art and science of business continuity and contribute to thought leadership, she is the volunteer President of BCI Canada Chapter and a member of the ISO Technical Committee on societal security. She regularly speaks at conferences on the topic of Business Continuity.

Desmond O'Callaghan

BCM Consultant, FBCI, Lead Implementor, Lead Auditor

Des O'Callaghan is a practitioner with more than 30 years of experience in building, leading and assessing business continuity programs in Canada. Most of his career involved working for companies in-house, largely in the financial sector, but also includes over 10 years of wide-ranging consulting experience across multiple sectors, both private and public. Des has presented at numerous conferences over the past 25 years. For over 12 years, he has been a BC educator and Des is currently developing an e-learning course in Organizational Resilience for the BCI. A Fellow since 1996, Des is Vice President and Secretary of the BCI Canadian Chapter. He has been a speaker and a facilitator at BCI World over the years. In 2015, Des received a gifted grade BCI Achievement Award.

Trent Abbott

BCM Consultant, MBCI, BCMS Auditor

Trent Abbott is a practitioner with more than 10 years of business continuity, crisis and emergency management experience in both the public and private sectors. Trent has been working with the Government of Canada (GC) for 25 years, currently advising on critical infrastructure policy for Public Safety Canada. Trent is keen to develop and deliver training in crisis and business continuity management, especially when it comes to disaster response. He was among the team that powered Kiwibank's successful response to a 1/150 years storm and two 6.0+ earthquakes over a fourteen-week period using BCM processes in New Zealand. His many stories are appreciated by his audiences, with which he connects easily, having facilitated/co-facilitated and coordinated over 100 discussion and operations-based exercises.

Philippe Tassé

BCM Consultant, MBCI, CBCP

Philippe Tassé has over 20 years of wide-ranging consulting experience in business continuity, emergency, disaster recovery and crisis management in Canada. He has worked with governmental, para-governmental, commercial and industrial organizations such as utility providers, insurance and financial institutions, telecommunications providers and key players in the mining industry.

Philippe has planned, developed and conducted extensive training activities, educating clients, employees and highly specialized teams on a regular basis for over 20 years. He has trained with the Canadian Emergency Management College as well as the Royal Canadian Mounted Police in critical areas such as CBR terrorism response and is keen on sharing his in-depth perspectives on the future of crisis response. His insightful training content and all-encompassing delivery have been extremely valuable to elevate the preparedness of all humans and systems involved in BCP and crisis management.

Senad Cehajic

BCM Consultant, MBCI, ISO 22301 Lead Auditor, CBCP

Senad Cehajic is a risk management professional specializing in BCM with extensive experience working with multinational organizations in diverse geographies. His career path has included the real estate, information technologies, retail, media, transportation and financial services sectors. His passion for the field and his broad experience make each of his classes captivating and highly relevant to the participants.
Contact details:
Address: 1010 Sherbrooke West #800 Montreal (Quebec), H3A 2R7 CANADA
Telephone: 001.514.761.6222 (from International) / Toll free – 1.877.761.6222 (from Canada and USA)
Website: www.premiercontinuum.com/training
Email: training@premiercontinuum.com
More on