Reform in Times of Uncertainty – a unique keynote session at BCI World 2020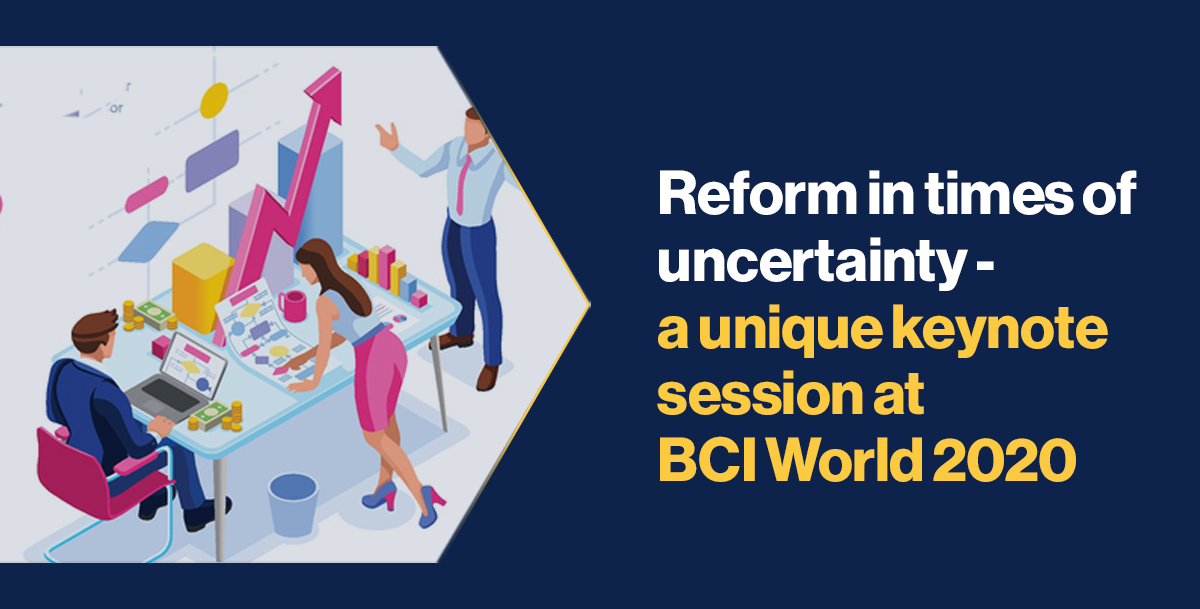 Since the publication in 2018 of the consultation paper 'Building operational resilience: impact tolerances for important business services', the financial sector has been put under the spotlight and has become a 'hot' topic of discussion when it comes to business continuity and resilience.
The much anticipated BCI World stream 'Financial Sector Operational Resilience' will specifically focus on the challenges and opportunities presented to this sector and will encourage discussion and debate.
Leading this stream will be a unique keynote session presented by Mark Babington, Executive Director of Regulatory Standards at the Financial Reporting Council, who will cover three current topics:
Response to the pandemic – guidance to companies, auditors, and wider stakeholders, looking at issues such as supporting flows of high-quality information to financial markets, the importance of high-quality disclosure, risk, resilience and viability and investor requirements.
An update on wider reform, encompassing possible new products, markets, and regulator(s). International aspects of this will also be considered.
Regulatory Standards priorities, reviewing the future of corporate reporting, governance, and NFR/ESG reporting.
The keynote session will be followed by a panel discussion featuring representatives from the Financial Conduct Authority (FCA), Association of Chartered Certified Accountants (ACCA), and PwC, who will discuss the topic even further.
Other sessions as part of the Financial Sector Operational Resilience stream:
Operational Resilience within Professional Services
Sarah Garrington, MBCI, Business Continuity Manager at Irwin Mitchell, will help you review the Consultation Paper 19/32, and will cover the elements documented around the supply chain. This will enable you to to gain some context and will be useful for those who have not had exposure to the full 95 page document.
Operational Resilience - Time to Flourish
Presented by Rick Cudworth, FBCI, Partner – Reputation, Crisis and Resilience, Deloitte, and Neil Bourke, Director - Reputation, Crisis and Resilience Team, Deloitte; this session will explore the broader resilience context – financial, reputational and operational – and examine why the regulators are now turning their attention to operational resilience.
The presentation will also discuss the five key implementation aspects identified in the paper 'Time to Flourish: A practical guide to enhancing operational resilience'.
Importance of Resilient Leadership and Infrastructure in the Finance Sector
Many organisations are so dependent on their IT systems, that some banking sector insiders have remarked that is feels like working for an IT company with a bank attached. This dependency on technology has made resilience and the ability to recover essential.
Presented by BCI partner Sungard AS, this session will look at some of the challenges faced by financial institution within the marketplace and how they can overcome them through resilient and clear leadership, robust infrastructure, and sound IT Disaster Recovery planning.
More on
About the author

Marketing & Content Manager , The BCI