South Africa: The Economic aftermath of Political unrest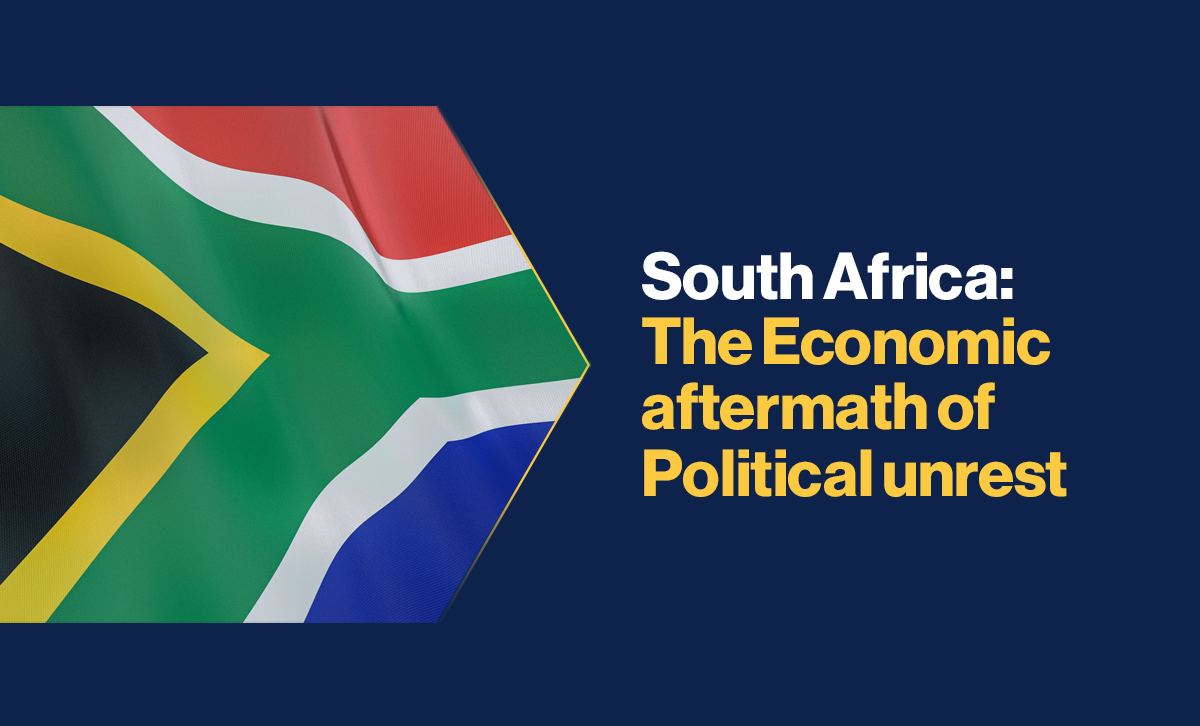 Up to 40,000 South African businesses face major losses including shopping malls, warehouses and factories
Major efforts towards building an economic recovery plan for KwaZulu Natal are currently underway.
Up to 40, 000 businesses were impacted during the widespread violence which has cost the KZN economy R20 billion. A further 150,000 jobs are at risk.
The recent civil unrest erupted after the jailing of former President Jacob Zuma, causing the looting and burning of more than 200 shopping centers and 100 malls.
1,400 ATMS were damaged and 300 banks and post offices were vandalized [africanews].
Damages on this scale affecting industrial and retail facilities are reported to have a greater impact on the economy and the GDP of not just KZN, but the rest of the country [Briefly].
President Ramaphosa said his government were "not sufficiently" prepared for an eruption of violence on this scale, and security forces could have responded quicker. He went on to announce to leaders on Tuesday that "there is virtually no part of the economy which has not been affected by violence".
The aftermath of the riots have also affected the supply of food, fuel and pharmaceuticals with shops and stores closing temporarily.
During a government briefing today, Minister Khumbudzo Ntshavheni addressed worries around shipping ports and the transportation of foods following growing concerns over food shortages.
She said "We were informed by the South African National Road Agency Limited (SANRAL) that over 9000 trucks were moving on the N3 without any incidents"
Minister Khumbudzo Ntshavheni further added that the security of food supplies had now been normalized.
The Government has engaged with food processors, farmers and agricultural businesses to ensure stability of the food supply chain.
Since the weekend food supplies like bread which has been in short supply has been back on the shelves and milk supplies are now available, "In KwaZulu Natal, where damage to retail infrastructure is most severe, municipalities have been working together with their business communities to ensure that food availability is maintained when necessary."
A basic income grant has been discussed as part of one of the major interventions from the Government to assist communities, households and businesses that have been affected by the unrest.
More on
About the author
Journalist
Lisa Hanley is an In - house Journalist working for The BCI. With a Masters degree in Televison Journalism from City, University of London, Lisa has previously worked as a Freelance Producer and Journalist for London Live, PA Media and Thomson Reuters Foundation. Her experience varies from producing documentaries, films and podcasts, to producing news packages for television and voiceovers for radio.