The BCI Podcast, S2 E1: Training & education for a resilient career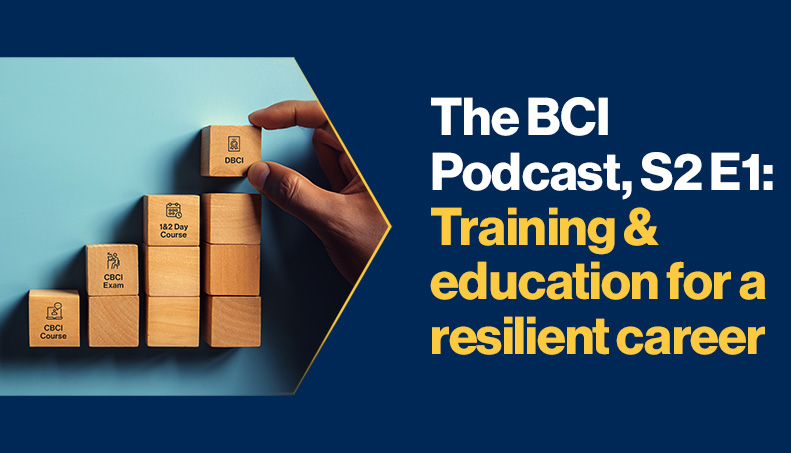 Please login into your website profile to access the podcast episode.
In this episode, Steph Morris, Head of Learning at the BCI, is joined by training professionals from around the world to discuss the impact of training and education on an individuals' career. The discussion covers topics such as how to build a career in business continuity & resilience that is agile and can adapt to changing job markets, as well as how professional development can help organizations with the new risks/threats they are now facing.
Speakers:
Steph Morris, Head of Learning, The BCI
Sam Howard, CEO, Continuity Shop
Marie-Hélène Primeau MBCI, Executive VP, Premier Continuum
Seshadri Srinivasan FBCI, Independent Consultant and Trainer in BCM, IT DR, Crisis Management and Risk Management
Cheyene Marling Hon MBCI, Managing Director-Talent Management & Research Analytics - powered by Witt O'Brien's
More on