CBCI Examination - German (Online)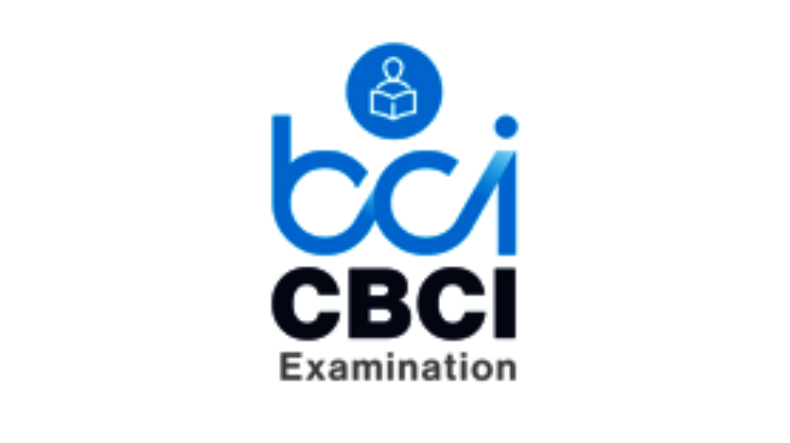 The CBCI exam tests your knowledge of the Good Practice Guidelines 2018 Edition (GPG) – the comprehensive guide to industry best practice for business continuity and resilience.
This online exam offers the flexibility to take the test anytime, anywhere.
To be eligible to take the CBCI exam you must either have studied the Good Practice Guidelines through one of our global network of BCI Licensed Training Partners, or have purchased the Good Practice Guidelines directly from us and Self-Studied. Please note that we will not process an CBCI exam booking if the training has been undertaken with an unlicensed training provider.
Before purchasing please check you have the below technical requirements:
1.A well-working computer with 1 GB of RAM or higher.
2. A wired high-speed internet connection (3 Mbps). A wireless internet connection is not recommended.
3. Any webcam with 640x480 video pixel resolution (a laptop camera is acceptable).
4. Working speakers connected to the computer.
5. A microphone connected to the computer (consider a webcam with a built-in microphone).
6. Flash player version 7 or higher.
7. Browser compatibility: IE, Firefox, Chrome, Safari.
Please note, you may need to adjust your internal firewall settings before taking your exam.
By completing payment your order will be processed and you should expect to receive an email with your examination ID and password to the proctor site within five days of purchase.
Please note: After registering for the CBCI Online exam the BCI will share your registration details with the exam host, Testrac Ltd, and proctor, Examity Inc, in order to enrol you onto the CBCI Online exam. Your data will not be shared beyond Testrac Ltd and Examity Inc and will only be used to allow you to take the exam and in accordance with the BCI privacy policy. You will also receive administration emails from Testrac Ltd and Examity Inc in order to sit the exam. You have 60 days from the date you are registered to sit your exam.
Please note: Once the exam has been taken you will lose your right to a refund within 14 days under the UK Distance Selling Regulations.
Die CBCI-Prüfung überprüft Ihr Wissen in Bezug auf die Good Practice Guidelines 2018 Edition (GPG) - den umfassenden Leitfaden für die Best Practice im Bereich Business Continuity und Resilience.
Die Online-Prüfung gibt Ihnen die Möglichkeit, die Prüfung jederzeit und überall abzulegen.
Bitte prüfen Sie jedoch vor dem Kauf, ob Sie die unten aufgeführten technischen Voraussetzungen erfüllen:
1. Einen lauffähigen Computer mit 1 GB RAM oder höher.
2. Eine kabelgebundene Hochgeschwindigkeits-Internetverbindung (3 Mbps). Eine drahtlose Internetverbindung wird nicht empfohlen.
3. Eine Webcam mit einer Auflösung von 640x480 Videopixeln (eine Laptop-Kamera ist erlaubt).
4. An den Computer angeschlossene, funktionierende Lautsprecher.
5. Ein an den Computer angeschlossenes Mikrofon (eine Webcam mit eingebautem Mikrofon ist erlaubt).
6. Flash Player Version 7 oder höher.
7. Browser-Kompatibilität: IE, Firefox, Chrome, Safari.
Bitte beachten Sie, dass Sie möglicherweise Ihre internen Firewall-Einstellungen anpassen müssen, bevor Sie Ihre Prüfung ablegen können.
Nach Abschluss der Zahlung wird Ihre Anmeldung bearbeitet, und Sie sollten damit rechnen, innerhalb von fünf Tagen nach dem Kauf eine E-Mail mit Ihrer Prüfungs-ID und Ihrem Passwort für die Prüfungsseite zu erhalten.
Bitte beachten Sie folgendes: Nachdem Sie sich für die CBCI-Online-Prüfung angemeldet haben, wird das BCI Ihre Anmeldedaten an den Prüfungshost Testrac Ltd. und den Prüfer Examity Inc. weiterleiten, um Sie für die CBCI-Online-Prüfung zu akkreditieren. Ihre Daten werden nicht über Testrac Ltd. und Examity Inc. hinaus weitergegeben. Ihre Daten werden nur verwendet, um Ihnen die Teilnahme an der Prüfung zu ermöglichen. Dies geschieht in Übereinstimmung mit den Datenschutzrichtlinien des BCI. Sie werden darüber hinaus administrative E-Mails von Testrac Ltd und Examity Inc. erhalten, um an der Prüfung teilnehmen zu können. Sie haben 60 Tage ab dem Datum, an dem Sie registriert sind, um Ihre Prüfung abzulegen.